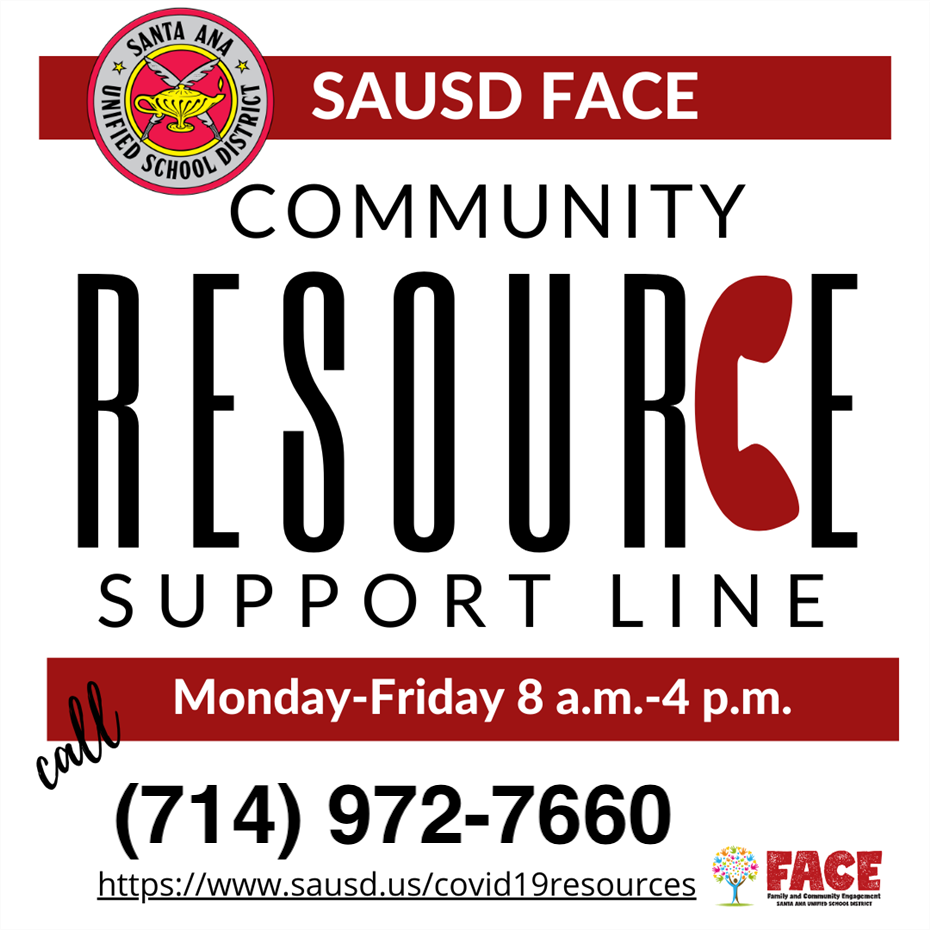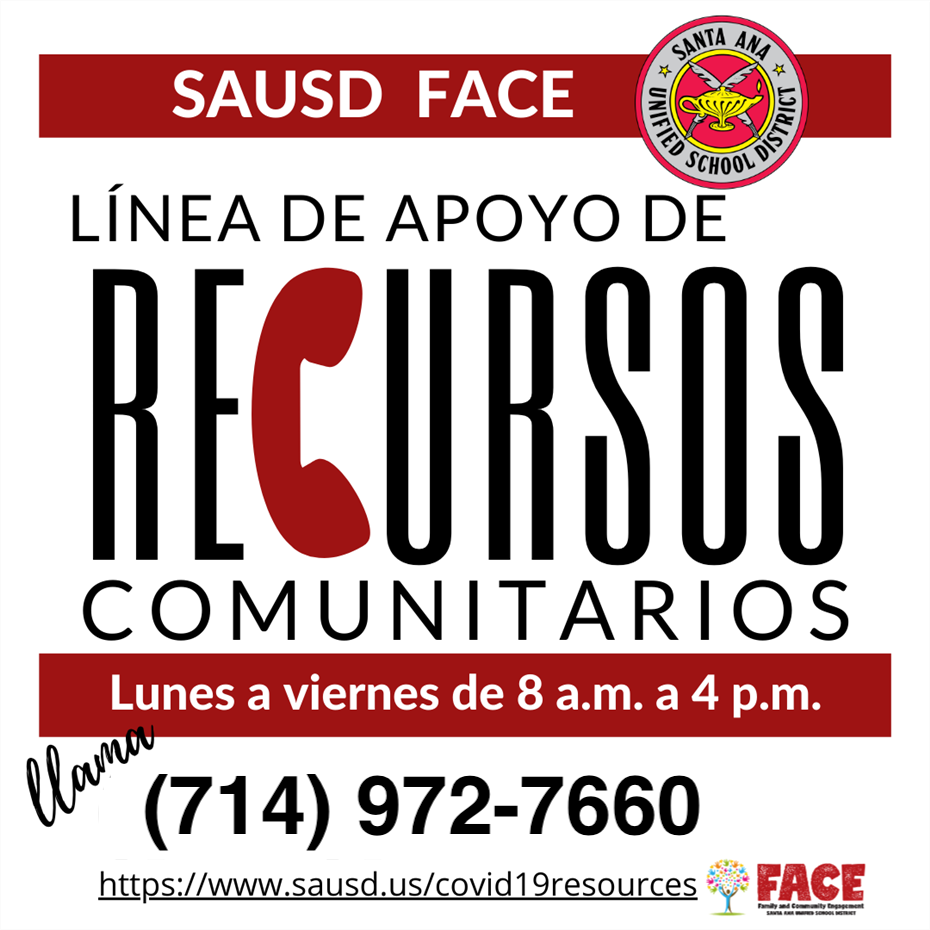 SAUSD FACE Community Resource Support Line
The SAUSD Community Resource Support Line is here to be of service to all families and community as it relates to resources. We are connectors and navigators of resources and information, including but not limited to:

Housing

Food

Internet

Family Activities

Virtual Programming

Unemployment Resources

& More

If we can be of support, do not hesitate to give us a call. Our commitment to you is that SAUSD FACE is with you.
Last Modified on May 1, 2023