Hello Pio Pico Families,
I am Dr. Lupe Gomez and I am excited to be joining the Pio Pico community as your new principal! I am looking forward to building relationships and forming connections with each one of you as well as growing our community business partnerships to increase student learning.
As principal along with the Pio Pico staff we are committed to doing all that we can to make the 2016-2017 school year a successful experience for every student. We are dedicated to exceptional teaching and learning that prepares the leaders of tomorrow. We firmly believe that a home and school partnership is necessary for the success of all of our students.
Every student can and will succeed if provided the right supports and opportunities to be challenged. I vow to oversee this process; guiding the staff and allocating the resources and supports to ensure every child thrives academically, socially and emotionally. This is a task I embrace whole-heartedly by providing students with the tools and skills necessary to be productive individuals who optimize their talents. Learning is not an easy process! It involves sharing ideas, making mistakes, attempting new experiences and hard work by everyone: the teacher, parent, principal, but most importantly the student. As part of this process, I maintain an open door policy to my office and I will always take the time to listen and help problem-solve.
As a believer in the power of collaboration, whether between home and school, teacher to teacher, or parent to parent, we all work better, accomplish more, and feel more effective, when we set our sights on a common goal and pour all of our efforts into reaching that vision.
My belief has always been that excellence is never an accident, and we can only achieve it as a team. Together we are developing the leaders of tomorrow!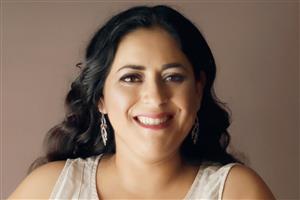 Principal, Pio Pico Elementary School
Santa Ana Unified School District
(714) 972-7500