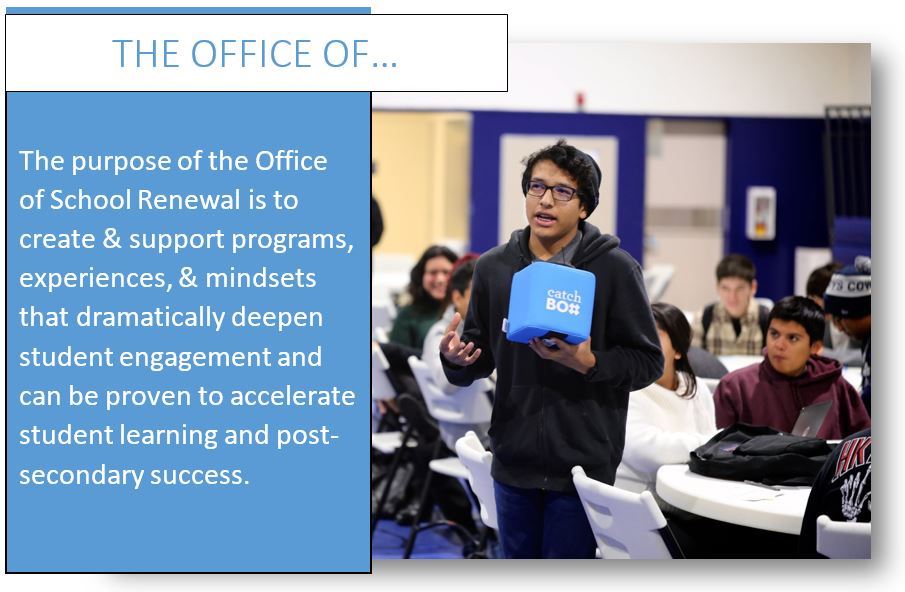 The purpose of the Office of School Renewal is to create & support programs, experiences, & mindsets that dramatically deepen student engagement and can be proven to accelerate student learning and post-secondary success. We are committed to developing a portfolio of schools and programs that provide students and families with a variety of high quality, student-centered learning options.

Some of our recent projects have been the transformation of Saddleback High School into an IB World School, the opening and expansion of the Advanced Learning Academy, the development of the SanArts Conservatory at Santa Ana High School, the launch of Century Flex, and the design of Círculos - an XQ Super School.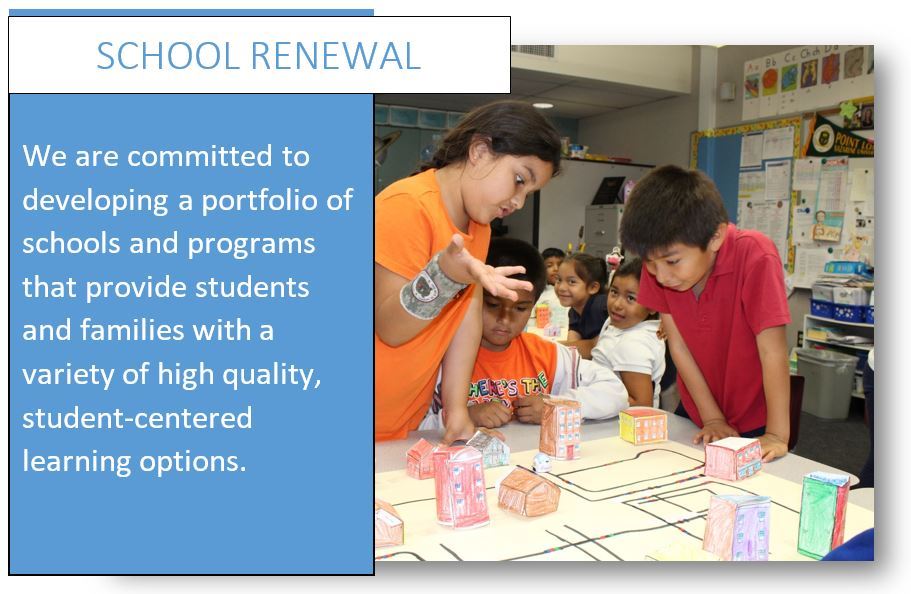 In addition to program design and redesign, the Office of School Renewal coordinates a variety of extracurricular and enrichment opportunities throughout the district, including oversight of the Visual and Performing Arts, Athletics, and Communication Studies (i.e. Speech & Debate, Mock Trial, Model UN, etc.), and support of the Associated Student Body (ASB) teams throughout the district.

We also design and support professional learning for administrators, including facilitation of the Executive Development Program (EDP) offered through the National Institute for School Leadership, design thinking workshops for site leaders, and application of the tools of improvement science for systems reform.