Return to Headlines
Enrollment Information for 2023-2024 School Year
2023-2024 OPEN ENROLLMENT TIMELINES:
For students continuing their education in SAUSD, ensure you complete DATA CONFIRMATION by the due dates shown below:
For ACTIVE students (currently enrolled in SAUSD) you will complete Data Confirmation beginning

JULY 25th, 2023.

If you do not have an Aeries Parent Portal Account, please contact your child's school at your earliest convenience.

For NEW students to SAUSD (not currently enrolled at SAUSD) you will complete a Registration Packet.
Para los estudiantes que continuen su educación en nuestro distrito, asegúrense de completar la CONFIRMACIÓN DE DATOS en las fechas de vencimiento que se muestran a continuación:
Para estudiantes ACTIVOS (actualmente matriculados en SAUSD) completará la Confirmación de datos a partir del

25 de

JULIO 2023

.

S

i no tiene una cuenta del Portal de Padres en Aeries, comuníquese con la escuela lo antes posible.

Para estudiantes NUEVOS en SAUSD (no inscritos actualmente en SAUSD), completará un paquete de registro.
---
Welcome to SAUSD! Here is how to enroll: / Bienvenido a SAUSD! Aquí está cómo inscribirse:
NEW STUDENT ENROLLMENT

INSCRIPCIÓN DE NUEVOS ESTUDIANTES
Find your child's school based on your residence address:
Encuentre la escuela de su hijo/a según su domicilio:
Once you know your school of residence from the School Locator, contact your child's school. (Una vez que sepa su escuela de residencia en el Localizador de escuelas, contacte la escuela de su hijo/a:)
DOCUMENTS REQUIRED FOR ENROLLMENT: (DOCUMENTOS REQUERIDOS PARA LA INSCRIPCIÓN:)
PROOF OF AGE

:

You may provide one of the following documents: Certified copy of a birth record, a statement of a birth record, baptismal certificate, passport, or affidavit.

(PRUEBA DE EDAD: Puede proporcionar uno de los siguientes documentos: COPIA CERTIFICADA DE UN REGISTRO DE NACIMIENTO, DECLARACIÓN DE UN REGISTRO DE NACIMIENTO, CERTIFICADO DE BAUTISMO, PASAPORTE O DECLARACIÓN JURADA.)
PROOF OF RESIDENCY

: (PRUEBA DE RESIDENCIA:)

A valid California Driver's License or Government-Issued Photo Identification showing a current address in the relevant attendance area.
(Una licencia de conducir de California válida o una identificación con foto emitida por el gobierno que muestre una dirección actual en el área de asistencia relevante.)

Utility Service Contract, Statement, or Payment Receipt (e.g., water, gas, electric, waste management); Telephone Bill, Mortgage/Rental Contract, Lease, or Payment Receipt, Property Tax Bill, Pay Stub, Voter Registration, Car Registration, Car Insurance, Bank Statement, Income Tax Forms (within past year), Declaration from Primary Resident/Owner stating that student lives with Primary Resident/Owner. - AR 5111.1(a)
(Contrato de servicio público, estado de cuenta o recibo de pago (por ejemplo, agua, gas, electricidad, gestión de residuos); Factura de teléfono, contrato de hipoteca / alquiler, contrato de arrendamiento o recibo de pago, factura de impuestos sobre la propiedad, talón de pago, registro de votantes, registro de automóvil, seguro de automóvil, extracto bancario, formularios de impuestos sobre la renta (durante el año pasado), declaración del residente / propietario principal que indique que el estudiante vive con el residente principal / propietario. - AR 5111.1 (a) )

Affidavit of Residency, if parent/guardian does not have any proof of residency mentioned above. However, pursuant to the McKinney-Vento Act, Homeless students must be enrolled without having proof of residency normally required for enrollment.

(

Declaración jurada de residencia

, si el padre / tutor no tiene ninguno de los comprobantes de residencia mencionados anteriormente. Sin embargo, de conformidad con la Ley McKinney-Vento, los estudiantes sin hogar deben inscribirse sin tener un comprobante de residencia que normalmente se requiere para la inscripción.)

IMMUNIZATIONS

: All Required Immunizations before entering school.
(VACUNAS: Todas las vacunas requeridas antes de ingresar a la escuela.)
PROOF OF WITHDRAWAL FROM PREVIOUS SCHOOL (If any): Last Report Card, Transcripts, Withdrawal Form. If your child is receiving Special Education, provide the most current IEP.
(PRUEBA DE RETIRO DE LA ESCUELA ANTERIOR (si corresponde): última boleta de calificaciones, expedientes académicos, formulario de retiro. Si su hijo está recibiendo educación especial, proporcione el IEP más actualizado.)
---
INTRA/INTER DISTRICT TRANSFER REQUEST Window for comprehensive schools:
SOLICITUD DE TRANSFERENCIA INTRA / INTER DISTRITO - La ventana para las escuelas integrales:
CLOSED on 2/15/2023 (No longer accepting responses) / CERRADO el 2/15/2023(Ya no se aceptan respuestas)
SOLICITUD DE TRANSFERENCIA INTRA / INTER DISTRITO - La ventana para las escuelas integrales:
Click on link to apply / Haga clic en el enlace para aplicar: ⇒ 2023-2024 Open Enrollment Inter/Intra-District Transfer Request
---
INTER-DISTRICT TRANSFER AGREEMENT
TRANSFERENCIA ENTRE DISTRITOS
Need an Inter-district Transfer Agreement? / ¿Necesita un acuerdo de transferencia entre distritos?
Fill out the fillable form and email it to / complete el formulario rellenable y envíelo por correo electrónico a:
---
SADDLEBACK HIGH SCHOOL
INTERNATIONAL BACCALAUREATE (IB) PROGRAM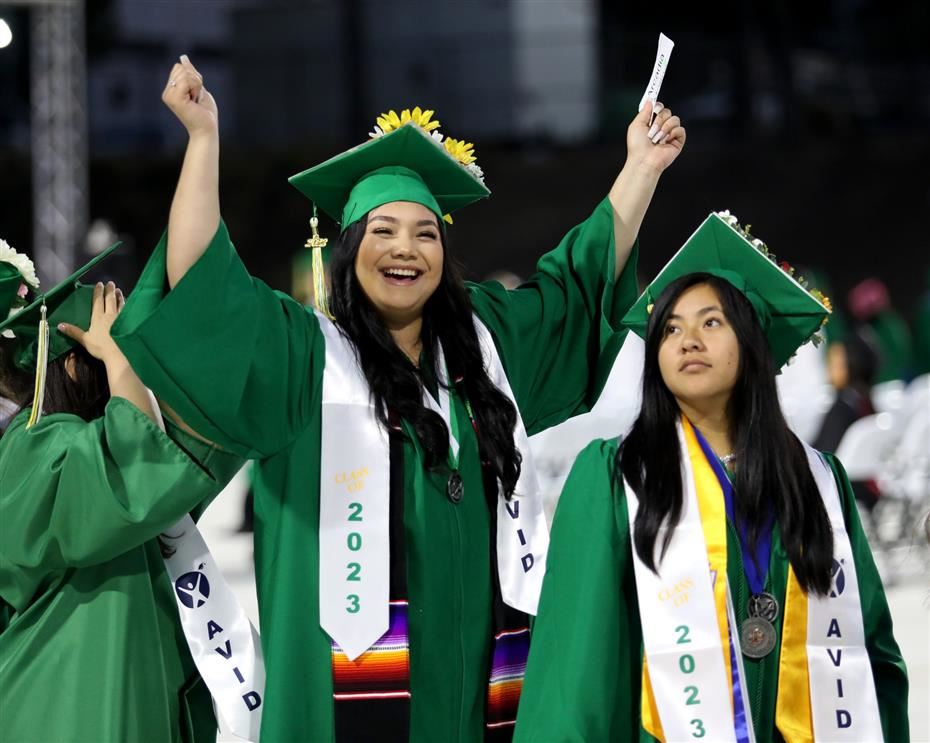 If you are interested in applying for Saddleback's IB program, click HERE for more information.
Si está interesado en solicitar el programa IB de Saddleback, haga clic AQUÍ para obtener más información.
---
For Early Learning Options, click on the logo - Para las opciones de aprendizaje temprano, haga clic en el logotipo: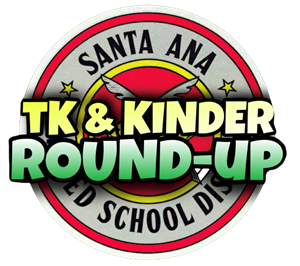 2023-2024 ELIGIBILITY FOR TRANSITIONAL KINDERGARTEN AND KINDERGARTEN.
Requisitos para Kinder de Transición y Kinder para el año escolar 2023-2024.
---
2023-2024 SIBLING PRIORITY ENROLLMENT / PRIORIDAD DE MATRICULA DE HERMANOS
CLOSED/CERRADO Nov. 15th, 2022
---
For SAUSD EMPLOYEES ONLY:
CLOSED/CERRADO Nov. 15th, 2022
---
NOTICE OF INTENT FOR CURRENT 5TH GRADERS AT THE FUNDAMENTAL SCHOOLS (Greenville, Muir and Thorpe) TO A FUNDAMENTAL INTERMEDIATE SCHOOL (MacArthur, Mendez or Villa)
AVISO DE INTENCIÓN PARA ESTUDIANTES ACTUALES DE 5TO GRADO EN LAS ESCUELAS FUNDAMENTALES (Greenville, Muir y Thorpe) A UNA ESCUELA INTERMEDIA FUNDAMENTAL (MacArthur, Méndez o Villa)
CLOSED/CERRADO Nov. 15th, 2022: → 2023-2024 NOTICE OF INTENT / AVISO DE INTENCIÓN
---
STUDENT ATTENDANCE AND CONDUCT POLICY
POLITICA DE CONDUCTA DE DISCIPLINA Y ASISTENCIA DEL ALUMNO
Please click on this link to review the Student Attendance and Conduct Policy. You will receive a copy through Parent Square to acknowledge that you have read it.
Por favor haga clic en este enlace y revise la Política de Conducta de Disciplina y Asistencia del Alumno. Recibirá una copia por medio de Parent Square para reconocer que lo ha leído.
---
HEALTH FORMS

FORMULARIOS DE SALUD
All grades/Todos los grados:
All grades/Todos los grados:
---
IMMUNIZATIONS
VACUNAS
Dear Parent:




Remember your child's immunizations.




Requirements must be met prior to enrollment.
Immunization Card can be uploaded during Student Data Confirmation.
VACUNAS
Estimado Padre/Tutor:
Recuerde las vacunas de su hijo/a.
Los requisitos deben cumplirse antes de la inscripción.
La tarjeta de vacunas se puede subir durante el proceso de Confirmación de datos del estudiante.
If you have questions or need general enrollment information, please call our office.
Si tiene preguntas o necesita información general sobre inscripción, llame a nuestra oficina.
SUPPORT SERVICES / SERVICIOS DE APOYO: (714) 433-3481
WELCOME TO SANTA ANA UNIFIED SCHOOL DISTRICT
Bienvenidos al Distrito Escolar Unificado de Santa Ana