Transitional Kindergarten and Preschool Programs
As part of our early learning programs, Santa Ana Unified School District (SAUSD) is in the process of expanding the age range of students eligible for Transitional Kindergarten (TK) through the 2024-25 school year, when every 4-year-old will be eligible to attend TK.

For the 2022-2023 school year, SAUSD will be offering the following Early Learning options: We are working on an implementation plan to accommodate the expansion of TK programs. We anticipate sharing additional information in the coming weeks.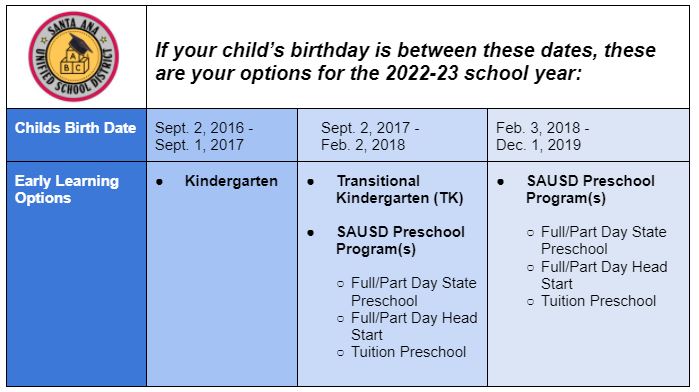 For more information, contact your neighborhood elementary school or click below for enrollment information:
Last Modified on March 9, 2022