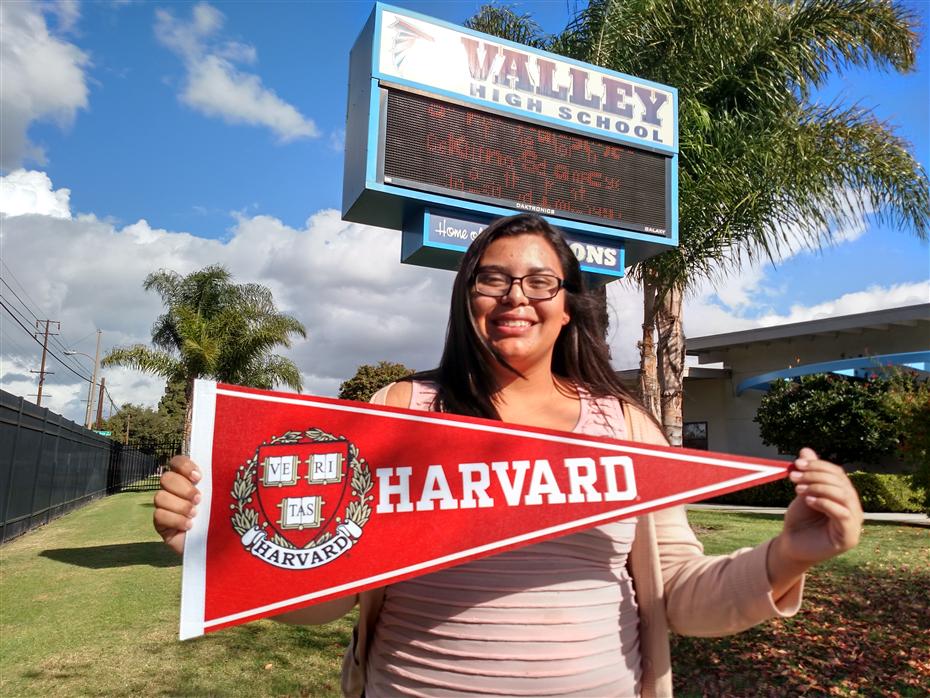 GODINEZ STUDENT ACCEPTED TO HARVARD AND STANFORD

Congratulations to Godinez Fundamental High School's Michael Solorio for being accepted to Harvard University! He learned of his acceptance last week. In addition to his Harvard acceptance, he also received an acceptance letter to Stanford University.


Michael is the son of SAUSD's own Roselinn Lee, who is a curriculum specialist and teacher at Santa Ana Valley High School, and Rancho Santiago Community College Board of Trustee Jose Solorio. Both are Harvard graduates.

To read more about Michael and his aspirations, click here.




CENTURY'S BEAU MENCHACA RECEIVES LIFE CHANGER AWARD

Congratulations to Century High School's Higher Education Coordinator Beau Menchaca for being named a 2015-2016 'LifeChanger of the Year' award winner. Menchaca was selected among 620 education professionals from across the country. Menchaca learned of his award during a surprise visit with representatives of National Life, the producers of the award. To read more on Menchaca and what made him stand out to the selection committee, click here.

SAUSD HIGH SCHOOL STUDENTS SELECTED FOR NASA INTERNSHIP

Congratulations to the eight SAUSD students who have been selected to participate in a once in a lifetime internship opportunity at NASA's Jet Propulsion Laboratory (JPL).

The all star SAUSD team consists of Alejandro Aguilera, Paul Le, Andrez Muniz, Noah Tristan of Segerstrom High School, Juliana Gonzalez of Saddleback High School, Natali Pacheco and Sara Valencia of Santa Ana High School, and Steve Ramirez of Godinez Fundamental High School. To read more about the selection process and program, click here.

LADY FALCONS FEATURED IN DOCUMENTARY ABOUT THEIR JOURNEY TO BEING A POWERHOUSE IN THE WATER

Members of the Santa Ana Valley High School Women's Water Polo Team are spreading the word that many children in low-income communities do not have the opportunity to learn to swim. Take a moment to view a powerful documentary that features how students who could not swim joined the team, trusted their coach, and courageously came out of their comfort zone to contribute to a winning and successful team.

MENDEZ STUDENTS LEARN HOW TO BUDGET THEIR MONEY FROM SCHOOLS FIRST FEDERAL CREDIT UNION

Students at Mendez Fundamental Intermediate School are learning the importance of managing their finances early thanks to a program provided by Schools First Federal Credit Union that teaches students the basic fundamentals of budgeting, spending, and saving money. "We learned that we may not always have what we want, but we can have all that we need, " said one student when asked what she learned from the program. To read more about the program, and watch the video, click here.
Before you leave us, consider your options:

SAUSD offers many special educational programs.

Consider your options offered at each high school by clicking the links below: