Be part of Century's Family University! ¡Sea parte de Century Family University!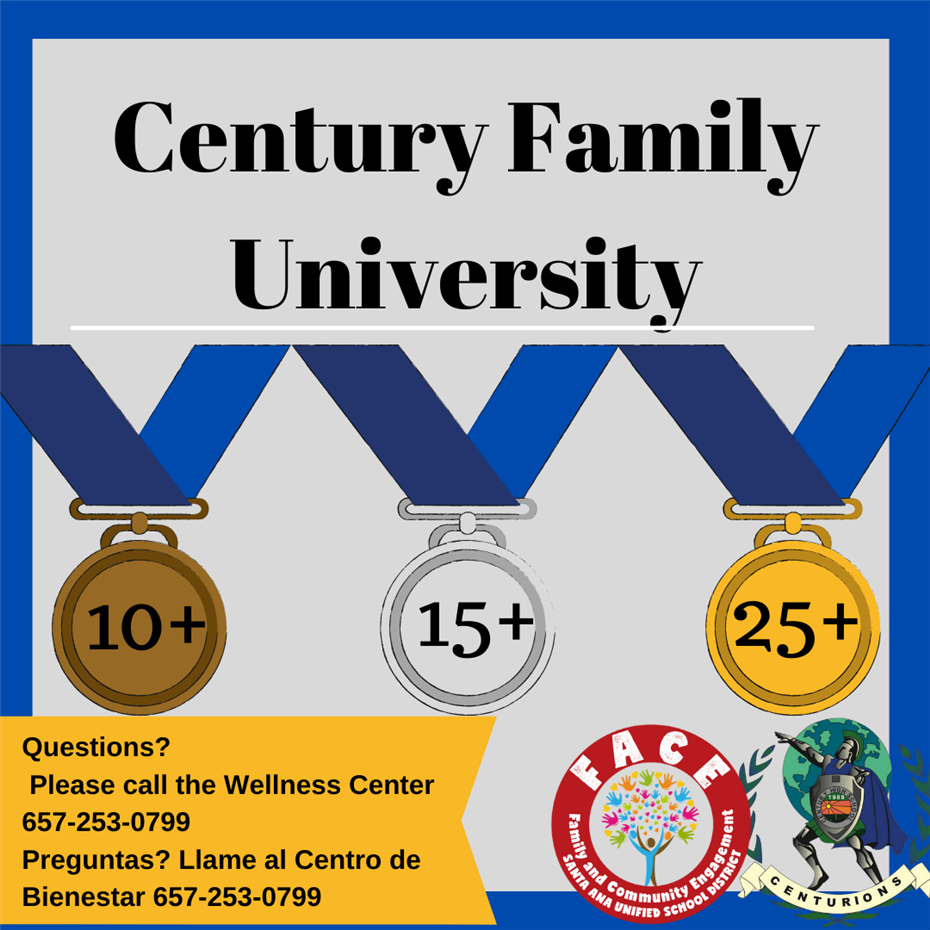 CFU is an engagement incentive program here at Century High School created for our families and community. CFU provides opportunities throughout the school year. Families will be able to attend workshops, classes, presentations, and outreach events that will support all member's overall well-being. Families built capacity are recognized at the end of the school Year.

Contact the Wellness Center for any questions- 657-253-0799!

CFU es un programa de incentivo de enlace aquí en Century High School para nuestras familias y comunidad. CFU brinda oportunidades durante todo el año escolar. Las familias podrán asistir a talleres, clases, presentaciones y eventos de divulgación que apoyarán el bienestar general de todos los miembros. Las familias son reconocidas al final del año escolar.

Comuníquese con el Centro de Bienestar para preguntas sobre CFU- 657-253-0799!