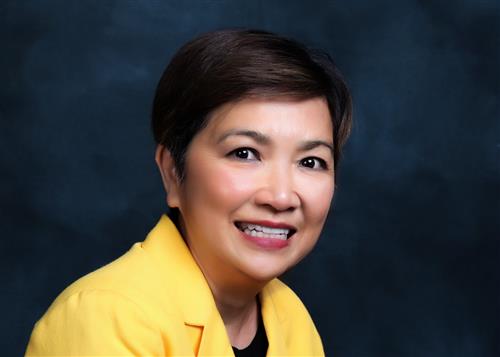 Phone:
Email:
Degrees and Certifications:
Ms.

Tran

My full name is Chi Truc Tran, in the English way, and Tran Truc Chi, in the Vietnamese way. Truc means bamboo and Chi means a branch (in this context, it may mean different if combined with a different middle name), and a bamboo branch I am!

I immigrated to the U.S. from Saigon, South of Vietnam in 1991, and had worked many different jobs before working for the Post Office for nine years. I went back to school in 1997, part-time while working full-time. It took me almost 5 years to finish the 2-yr community college since I had to work to support myself, I could not enroll in more than 2 classes. When I had to work over-time, 10-12hrs/day, I could only take one class. It was really tough, but I kept doing it because I knew the value of education: it's the key to open so many doors in life! I was recruited by UCI; I quitted my job in 2003, took out all of my saving to pay for my full-time education. Soon after transferring, I got a Teacher Aid job at Century HS where I learned a lot from the students who helped me make the decision to become a teacher.

I was awarded a scholarship from UCI to achieve my Teaching Credential and a Master of Art in Teaching Secondary Math. After graduating in 2007, I've been teaching at Century, Saddleback, and now, Godinez.

And, well, happily ever after!

Certification

Cleared Single Subject Teaching Credential in Mathematics, June 2009

Education
§ University of California, Irvine, California
∗Master of Art in Teaching in Secondary Math, September 2007
GPA 3.92
∗Bachelor of Sciences in Mathematics, March 2006
GPA 3.38
§ Santa Ana College, Santa Ana, California
_ Associate of Arts in Liberal Arts, June 2003
Graduate with Highest Honor, GPA 4.0
Academic Awards, Scholarships, and Grant
♦Deans Honor List, Spring and Fall 2005, UCI.
♦UCI Robert Noyce Stem Teaching Scholarship, 2005-2006 and 2006-2007
♦COSMOS Teacher Fellowship Grant 2010, 2011
♦California Mathematics Council South Conference Grant 2013
♦California Mathematics Council Scholarship 2012-2013
Last Modified on May 13, 2020