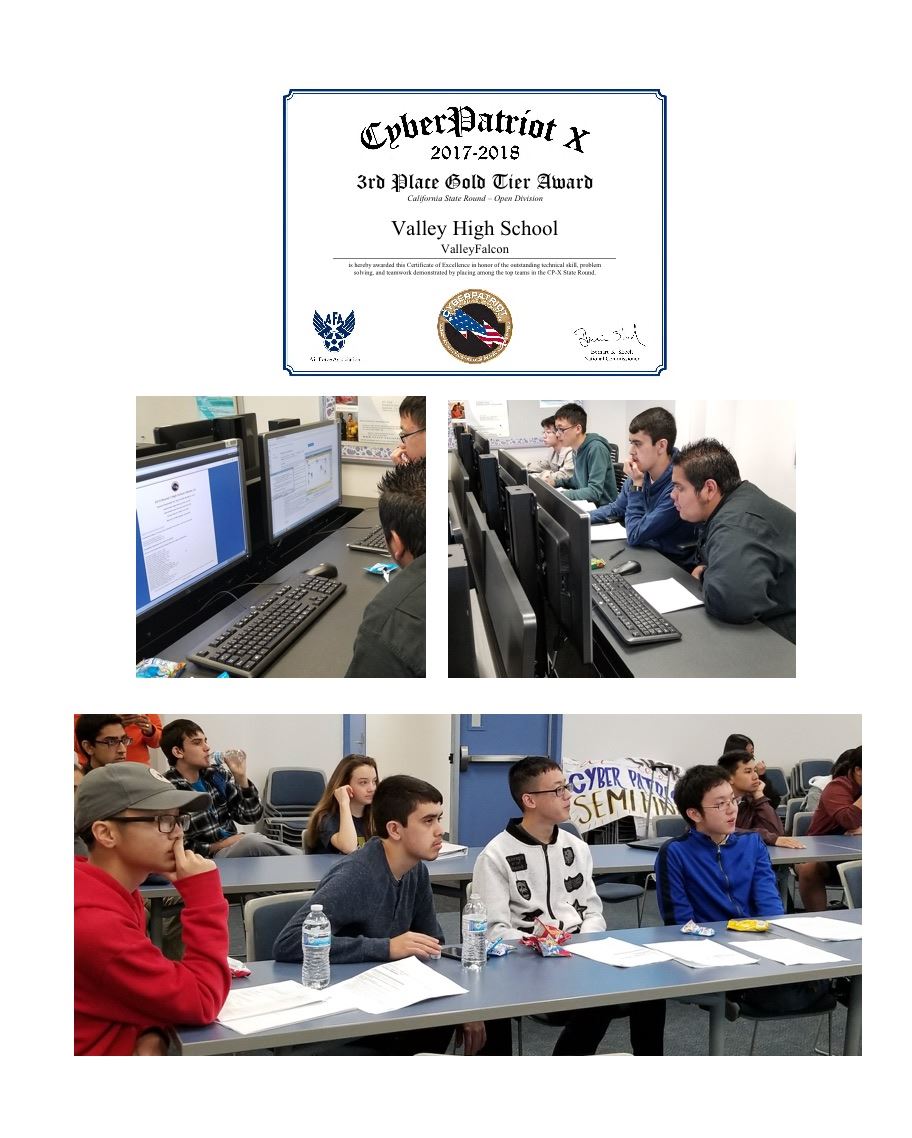 Valley High School Students Win 3rd Place in Gold Division in the State!
Congratulations to teacher Minh Vu from Valley High School and his team of coding students for their hard work and dedication to cybersecurity. They placed 3rd in the Gold Tier Division in California in this year's CyberPatriot Competition that was held at Coastline College.

The competition puts teams of students in the position of newly hired IT professionals tasked with managing the network of a small company. In the rounds of competitions, teams are given a set of virtual images that represent operating systems and are tasked with finding cybersecurity vulnerabilities within the images and hardening the system while maintaining critical services. CyberPatriot Program created by the Air Force Association (AFA) to inspire K-12 students toward careers in cybersecurity or other science, technology, engineering, and mathematics (STEM) disciplines critical to our nation's future.