How to navigate the virtual environment
Your Aeries page will look a little different than the picture below, but you will need to click on the 'join' button to go to the google or zoom meeting for that class.

Clicking on the 'visit website' button will take you to the google classroom or canvas page for that class.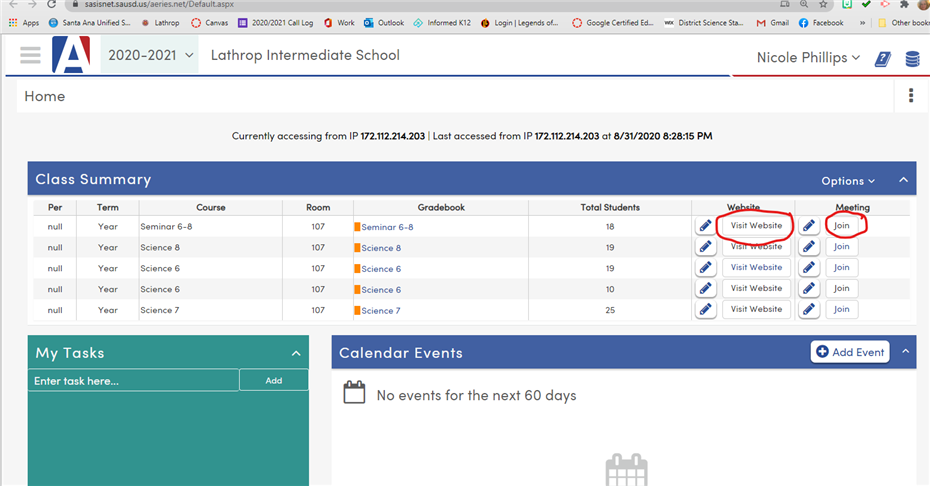 Once you are in your google classroom, you will find information about your class. On the 'Stream' page, you will find announcements, information about upcoming assignments, and at the top of the page you will find a 'meet' link for the class. Your teacher may post assignments in the 'classwork' section of the google classroom.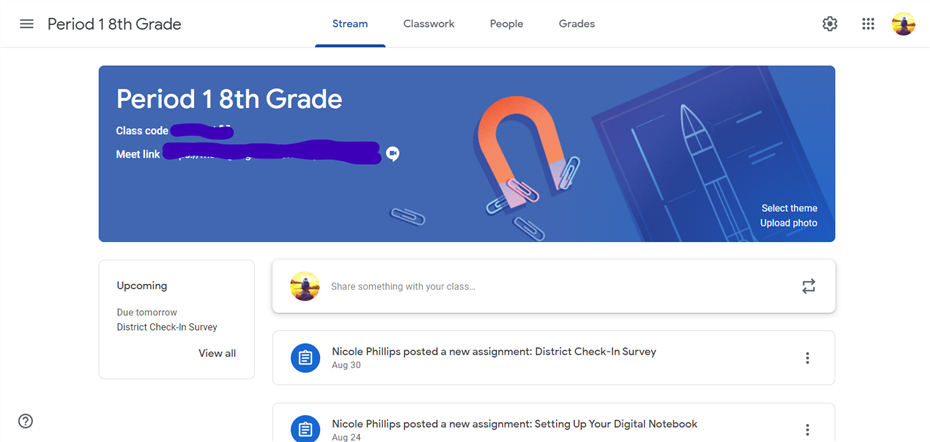 You can create a bookmark or shortcut to get to canvas, but you can also click on your google 'waffle' and scroll down to the 'canvas' shortcut.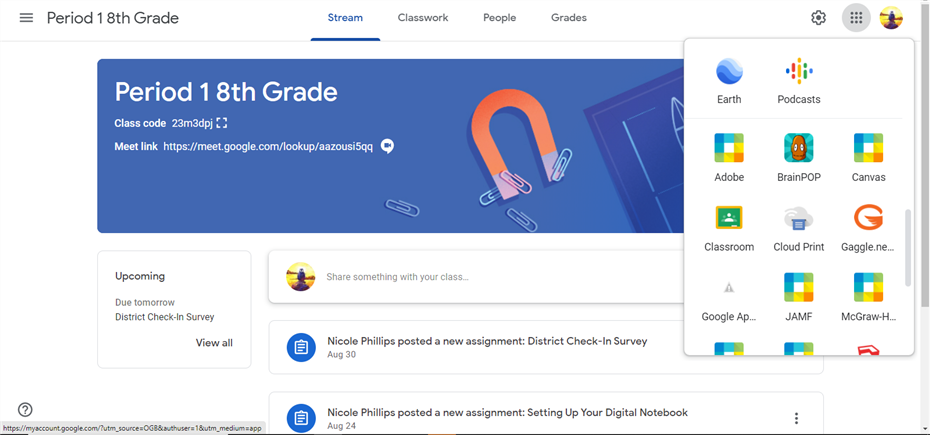 The link from the google 'waffle' will take you to your canvas dashboard where you select the appropriate class.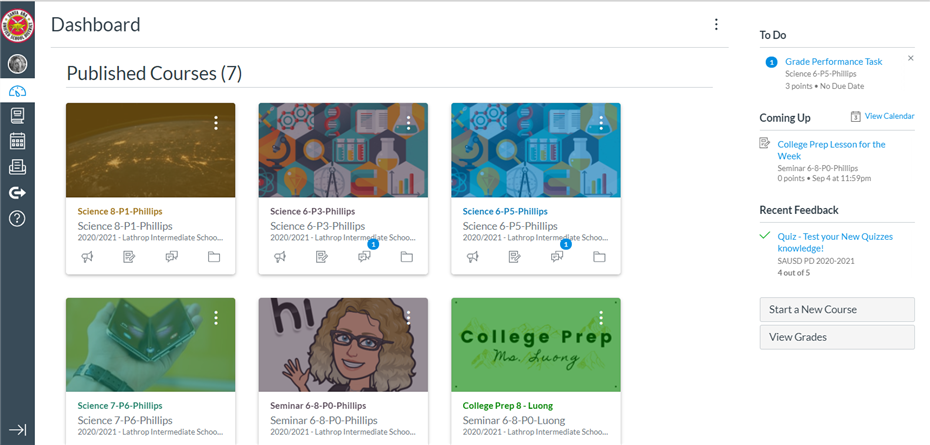 Once in the canvas classroom, you will start at on the class 'home' page. From here there are tabs to the left that contain information relevant to the class like: 'modules' lessons you will be going over; 'assignments' you will need to complete for the class; class discussion pages, links and files for the class; etc.