Welcome to the Lathrop Learning Center

Ms. Contreras, Library Media Tech

Library Hours

Monday: 8:00AM- 2:30PM (

Not Open

after school)

Tuesday- Friday: 7:45AM- 6PM (

Open

after school)

Saturday: 8:00AM-12:00PM
Mission Statement

The Lathrop Learning Center seeks to provide equitable access of information to our students, teachers, and parents so that this access fosters student agency in growing their literacy skills, critical thinking skills, and love for lifelong learning.
Meet Your Lathrop Librarians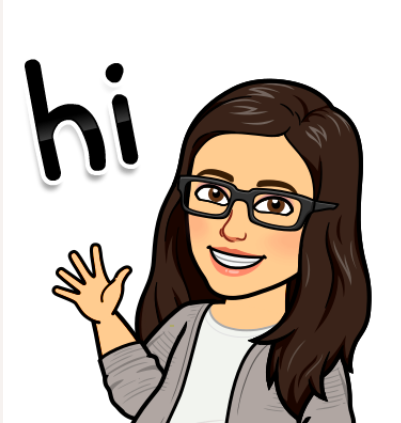 Phone: Ext. 53361
Email:
Degrees and Certifications:
Ms.

Contreras

What made you want to become a librarian?

What started off as a small part-time job, became a real passion. I truly love my job and feel very lucky to do what I do everyday. I decided to go into this field because I feel it is important to help students develop a love of reading, especially at a young age.

What's your favorite part of the job?

My favorite part of my job is finding creative ways to promote reading like making fun displays as well as creating a welcoming and inclusive environment. I also do enjoy tinkering with the makerspace and get excited to see students make, explore and get creative!

What's one thing you want students to know?

I want students to know that books are great tools for exploring the world and learning interesting facts about our universe and ourselves. It's important to find books that YOU find interesting, books that make you laugh and cry, books that you find relatable, and books you don't want to put down because you want to know how it ends. Those are the books that will spark a love of reading.

What's one of your favorite books or authors?

My favorite book is The One and Only Ivan by Katherine Applegate. This book isn't very long, but the story is captivating. It's a ficitonal story about a silverback gorilla named Ivan. The story is narrated by Ivan, so you will get to read and learn about his story through his point of view, you will get know his friends as well as his view on humans. This story will make you laugh, cry, angry, sympathize with the characters and maybe even question yourself as a human being.

Fun facts:

1) the book is based on a real silverback gorilla named Ivan who lived a similar life as the one in the book.

2) The book has been adapted into a movie and you can watch it on Disney plus!