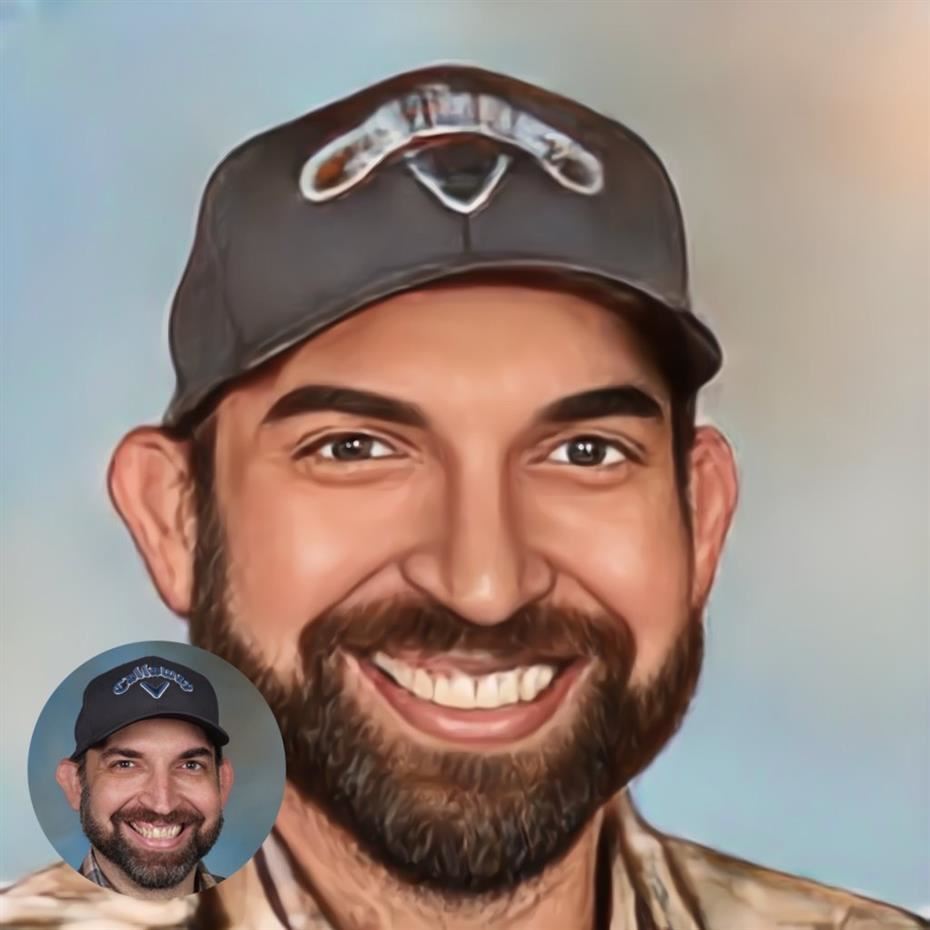 Phone:
Email:
Degrees and Certifications:
Master of Education with a specialization in Educational Technology Bachelor of Psychology
Mr.

Christopher Behymer

I was born in a small town in North-eastern Washington. My family moved to California when I was two years old. I grew up in La Habra, California, and went to high school at La Habra High School. My teaching career began at Compton Unified School district, where I taught for two years. I briefly worked at a charter high school before I started at Valley in 2019. So far, I have had the pleasure of teaching English 9, US History, Psychology, Creative Writing, and Yearbook, and I am the Golf Coach at Valley.

Educational Background:

I studied Psychology at California State University, Fullerton, where I received my Bachelor's Degree. I continued my education at National University, receiving my Master's in Educational Technology. I strive to develop my classroom as a 21st Century Classroom model that fully integrates and utilizes technology to build my students as well-prepared, technologically skilled, and knowledgeable citizens in society as they proceed toward playing a significant role in shaping the future.
Contact Information
Email: Christopher.Behymer@sausd.us
School Telephone: (714) 241-6410 ext. 68047
A few more things about me that are important:
-Philosophically, I primarily adhere to the ideas of Stoicism, where you focus on the areas of life that are under your control and acknowledge the areas of your life that are out of your control are not necessarily your fault, which means that these should be treated with apathy if possible. You plan your life according to decisions that are solely under your ability to control them. Prisoners of war have used this philosophy throughout history to avoid despair at the horror of their situation.
The eight principles of Stoicism:

Nature:

Nature is rational.

Law of Reason:

The universe is governed by the law of reason. Humans can't escape its inexorable force, but they can, uniquely, follow the law deliberately.

Virtue:

A life led according to rational nature is virtuous.

Wisdom:

Wisdom is the root virtue. From it springs the cardinal virtues: insight, bravery, self-control, and justice.

Apatheia:

Since passion is irrational, life should be waged as a battle against it. Intense feelings should be avoided.

Pleasure:

Pleasure is neither good nor bad. It is only acceptable if it doesn't interfere with the quest for virtue.

Evil:

Poverty, illness, and death are not evil.

Duty:

Virtue should be sought, not for pleasure, but for duty.
As modern-day stoic philosopher Massimo Pigliucci (b. 1959) describes the stoic philosophy:
"Briefly, their notion of morality is stern, involving life in accordance with nature and controlled by virtue. It is an ascetic system, teaching perfect indifference (apatheia) to everything external, for nothing external could be either good or evil. Hence to the Stoics, both pain and pleasure, poverty and riches, sickness and health, were supposed to be equally unimportant."
Here are some general rules that I believe help one make the most of out their life:
Follow reason. You have a mind--train it to think properly.

Work hard to achieve a life of purpose and productiveness.

Earn genuine self-esteem.

Pursue your happiness as your highest moral aim.

Prosper by treating others as individuals, trading value for value.
-Why did you become a teacher?
I became a teacher because, during my early 20s, I worked as an instructional aide with students with emotional disturbances. I saw firsthand how many students slipped through the cracks in education because they were dealing with personal issues in their own lives and found themselves unable to consider education important. I decided to major in Psychology to better understand how people think, feel, and experience life to better assist students in dealing with the rough parts of life. I am happy to be here as your teacher. I encourage you to pursue what will make you most joyful as well. You only have one life---it's in your best interest to live it well.