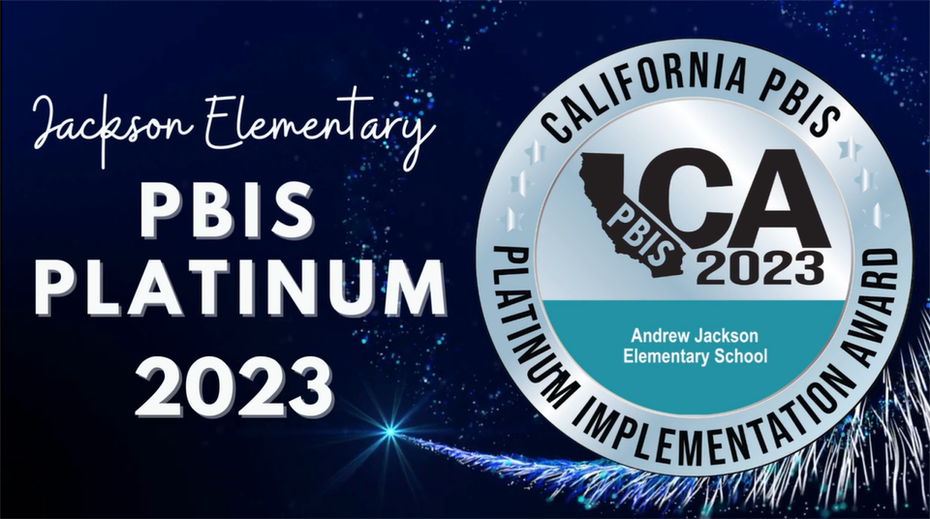 Principal's Message
Mr. Perez, Principal

Welcome to the 2023-24 school year at Jackson Elementary, where the leaders, explorers, and creators of tomorrow learn and thrive. At Jackson, we believe the joy of learning is essential, so we work intentionally to build a caring, kind, and vibrant environment, whether working in our brand-new STEAM LAB or collaborating on a project in class.

Student learning is dependent upon students attending school every day on time- if students miss school- they miss out on learning. Start the year off by building daily routines for your children including:

-Create a schedule that includes going to bed early to ensure enough sleep for the next day

-Talking to your kids about school and how actively participating in class is important.

-Providing a quiet, distraction-free location to complete their daily reading and homework.

-Spending quality time together eating dinner, reading a book aloud, or going for a walk.

Get these great daily routines going and you will be on your way to a great school year.

To speak to a Jackson team member call: (714) 569-3500

To get a glimpse of what is going on day-to-day at Jackson please follow us on Instagram @JacksonElementarySchool

Norris Perez, Jr.

Principal

Jackson Elementary School

New Jackson STEAM Exploration Lab!







See What We're Up to on Instagram!
Project Lead the Way Engineering

Jackson Music & Arts Academy
Website Updates?

Jennifer.Penman@sausd.us