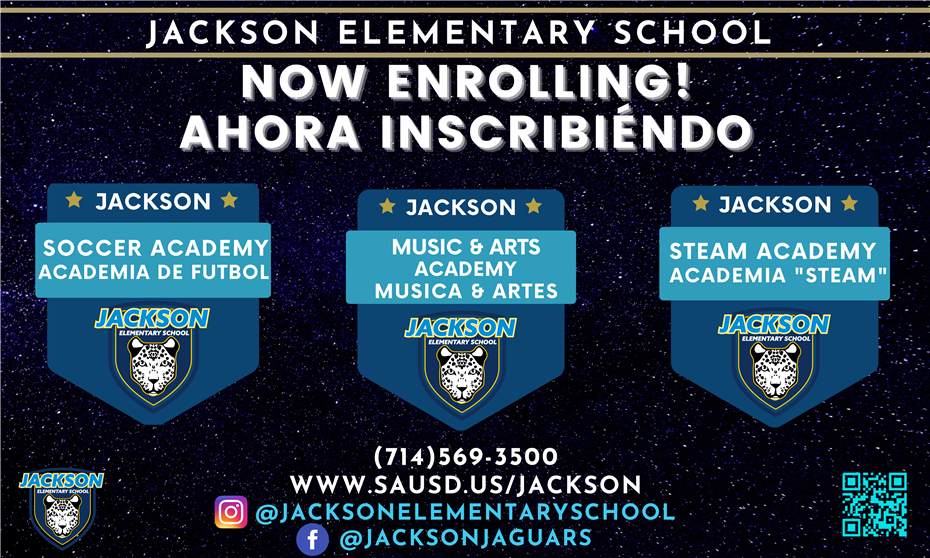 See What We're Up to on Instagram!
Principal's Message
Mr. Norris Perez, Principal

I hope this message finds you and your family safe and well. The last year has brought dramatic change and the teachers at Jackson have more than met the challenge.

Jackson's teaching faculty is able to infuse the Joy of Learning as our teachers provide well-rounded learning experiences integrating science, music, art, and fitness into the core academic areas. Our teachers are expert reading and writing teachers with a long history of outstanding Science and Fitness exam results. At Jackson, we believe this joy of learning is essential so we work intentionally to build a caring, kind, and vibrant environment. We are thankful to have such a dedicated, caring, group of teachers which is what makes Jackson a truly remarkable school. Click here to learn more!

Our caring staff goes above and beyond to fully implement protective safety and distancing guidelines. At Jackson, we are fortunate to have a very large, expansive campus that fully supports the redesigning of classrooms for all safety and health measures. Thank you parents and community for doing all you can during this challenging time. We look forward to seeing you soon online and in person.

Keep the learning going by using Jackson's Learning Apps for success:

________________________

For food and community resources, click here!Need to reach Jackson to enroll your child? To enroll click hereTo speak to a Jackson team member call: (714) 569-3500

To get a glimpse of what is going on day-to-day at Jackson please follow us on Instagram @JacksonElementarySchool
Enroll Now in SAUSD Schools

Enroll now in the Santa Ana Unified School District for the 2020-21 school year. Click here to begin the process.