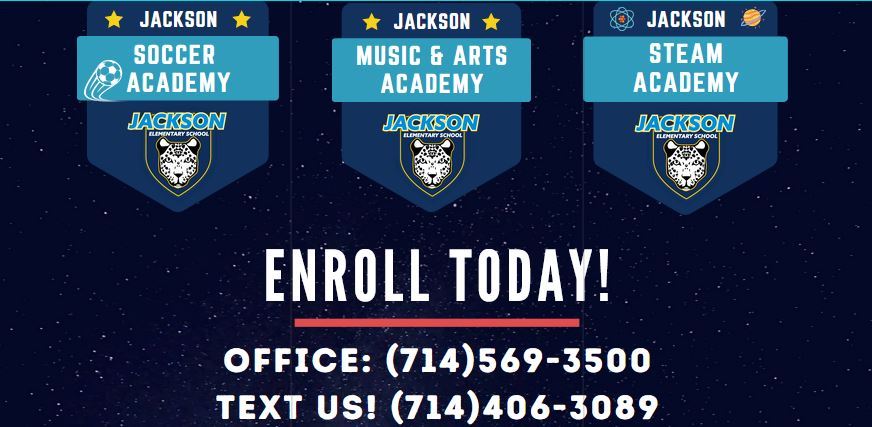 How to Enroll at Jackson

Option 1: Come to Jackson Elementary Monday-Friday between the hours of 7:30-2:30 to fill out a registration packet

Option 2: Download the registration packet on your computer and email it to our office manager: Graciela.Rodriguez@sausd.us

Option 3: Download the Adobe App to fill out the packet on your iphone and send to Graciela.Rodriguez@sausd.us (See directions below)


Call us with any questions or concerns, we are more than happy to walk you through the process!

Jackson Office Team

Graciela, Betty, & Ana
Download the online registration packet for your computer here! Email the packet to graciela.rodriguez@sausd.us
To fill out the registration packet on your phone:

1. Download the free Adobe App in the App Store

2. Register for a personal account with Google or Facebook

3. Come back to this page and click on the registration packet link above


4. Click the

5. Choose "Import to Acrobat"


(If you don't see it click more)


5. Fill out the form and email it to graciela.rodriguez@sausd.us

Call us with any questions!