How to See your School Counselor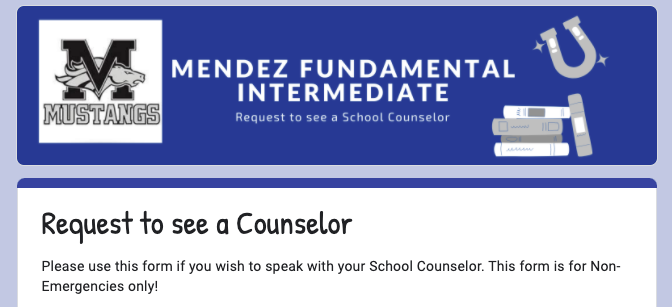 From simple questions to bigger concerns, your school counselor is here to help!

Because we want to make sure we are available for you, it is best to make an appointment.

Students, Parents, and Staff click here to complete the Request to See A Counselor Form!