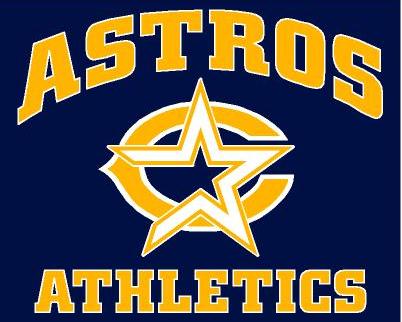 REGISTRATION INFORMATION PAGE
Attention all parents and students. Starting 2022-23 school year, ANY student who wishes to participate in afterschool sports will need a SPORT PHYSICAL before they can participate. Located below is all the information you need to complete your student's registration, including the SPORT PHYSICAL FORM you can give to your doctor.

Please complete the online registration to participate in any sport this season:

1. On-line Registration (parents please use your email when creating an account, not your student)

Please input all information.

The website will ask about your child's high school graduation date. You may use the dates below.

6th grade = 2029

7th grade = 2028

8th grade = 2027

When you complete the registration, an email will be sent notifying you of any updates regarding your clearance status. Please contact the Gerald P. Carr Intermediate Athletic Department with any questions regarding the status of your clearance.

2. Blank Student SPORT PHYSICAL FORM

If you can not print the form at home, forms can be picked up in the front office or from the coaches.

Some doctors will complete the physical using their own form. This form will be accepted.

Upload your physical form to HomeCampus.com or have your child give it to their coaches.

All physicals must be completed after May 1, 2022.

NOTE: sport physicals are different from your child's annual physical.

A sports physical is different than the annual physical because it focuses on reviewing your child's current health status and medical history to ensure that your child is healthy enough to play his or her sport.

The annual physical will be accepted as well.

3. Locations for Sport Physicals

These locations do charge a minimal fee for these physicals.

Carbon Health: 1421 W. MacArthur Blvd. Suite E, Santa ana, CA 92704 or Carbon Health: 3195 Harbor Blvd, Costa Mesa, CA 92626

Most schools use this clinic.

Online scheduling and walk-ins are welcome. Cost $35.

They have copies of the physical forms on hand.

Xpress Urgent Care: 131 E. 17th Street, Costa Mesa, CA 92627 or 17612 E. 17th Street, Tustin, CA 92780

Online scheduling and walk-ins are welcome - Cost $35

OC Urgent care: 2001 E. 4th Street, Suite #104, Santa Ana, CA 657-230-7800

CALL to schedule appointment - Cost $65

CVS Minute Clinic 14330 Culver drive, Irvine CA 92604

4. All student athletes must have medical insurance. If you do not have insurance, please refer to the document below for more information on how to obtain third party insurance.


5. If you have questions, please either call the school at 714-480-4100 or email Mr. Rivera at rudy.rivera@sausd.us.