Our News
Get news and information about what's happening at Martin Elementary School by following us on Instagram, @MartinElementary, liking us on our Facebook page: 'Martin Elementary'

Have you downloaded the SAUSD app? It features articles and photographs highlighting the programs, events, staff members, and students of our district. The app is offered in the Apple and Google Play Store. Simply type SAUSD or Santa Ana Unified.
Enroll Now in SAUSD SchoolsEnroll now in the Santa Ana Unified School District for the 2021-22 school year. Click here to begin the process.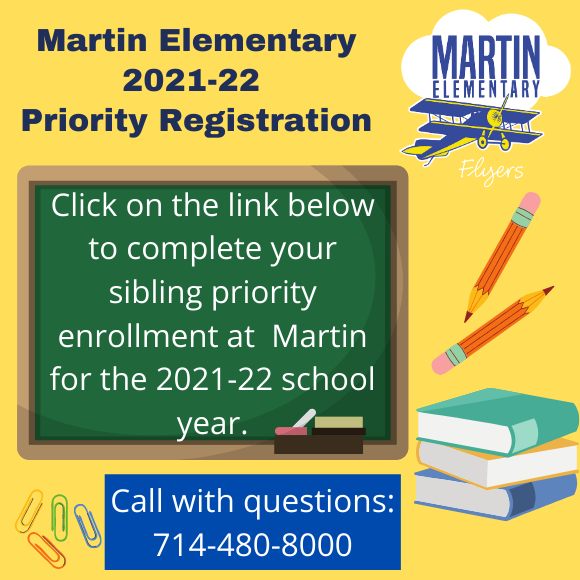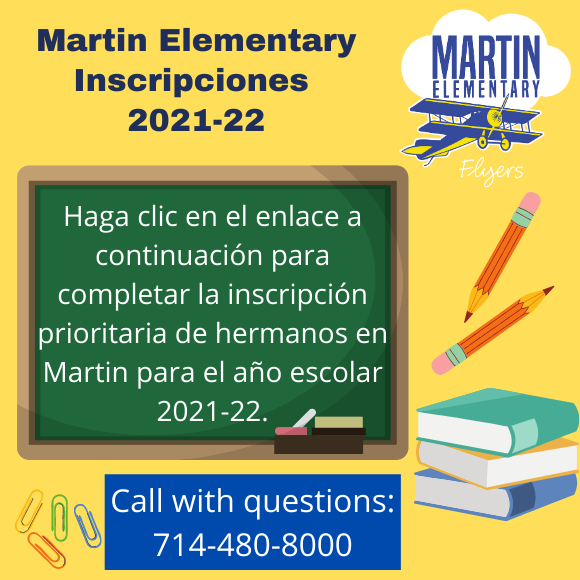 4th and 5th grade students, please click on this link to access your survey. Use your ID# for the access code.
Principal's Message
Principal: Ana L. Gonzalez

Welcome to the 2021-22 School Year!

Rise to the Challenge!

Welcome to the 2021-2022 school year. My name is Mrs. Ana L. Gonzalez. As your principal, I am excited to start this school year at Martin Elementary School.

This year will be very different from previous years. We will be starting with in-person instruction after doing virtual instruction since March 13, 2020.

At Glenn L. Martin Elementary School, we believe that all students can and will achieve when they are provided with a supporting and nurturing environment. Our teachers have been getting ready to welcome our students. We have prepared the campus to be compliant with COVID guidelines to make sure everyone is safe.

We are excited to see our students back on campus after this long time doing virtual learning. We are committed to giving students an OUTSTANDING experience. Our fantastic Martin teachers can't wait to start in-person classes. Thank you for your support!

Ana L. González

Principal

Glenn L. Martin Elementary School