Counselors are not available during summer break, but if you need to chat with someone or check in, call the number below. If you have a mental health emergency such as suicide ideation, call 911 or go to the nearest emergency room.

If you have a school question, call the front office (714) 480-4100 .

Las consejeras no estan disponibles durante las vacaciones de verano, pero si necesitas conversar con alguien, llama al numero que aparece en la foto abajo. Si tienes una emergencia de salud mental, como ideación suicida, llame al 911 o ve a la sala de emergencias más cercana.

Si tienes alguna pregunta sobre la escuela, llama a la oficinia al (714) 480-4100.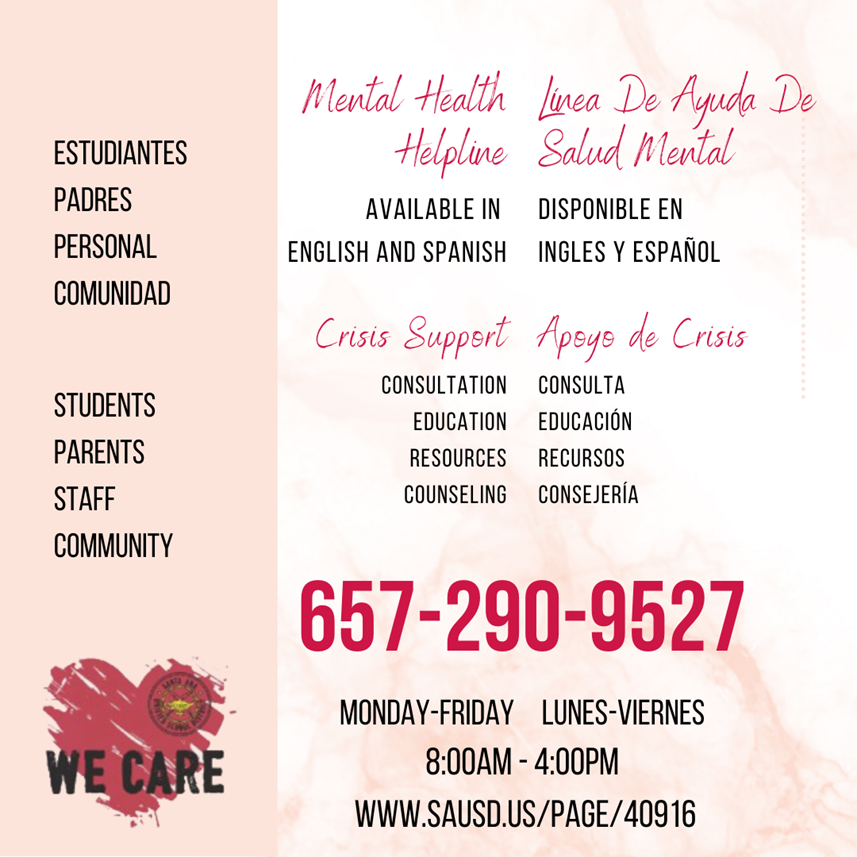 Last Modified on June 2, 2022