ENROLL NOW! Become a Roadrunner!
Important Dates/Fechas Importantes: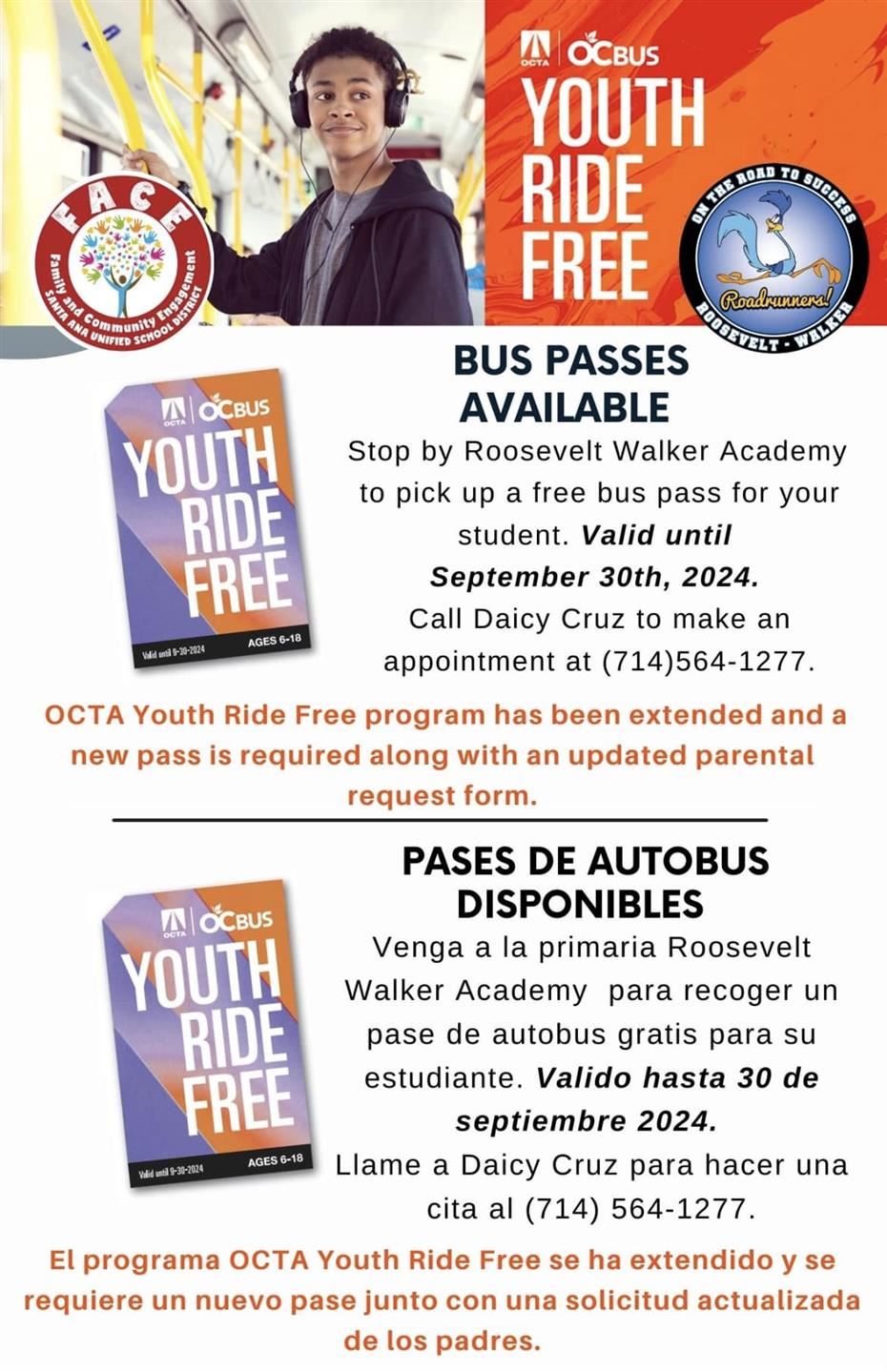 Principals' Message
Welcome to Roosevelt-Walker Academy

As we begin the 2023-24 school year at Roosevelt-Walker Academy, we are energized and deeply committed to making a positive difference in the lives of our students. Our goal is to establish high academic expectations for all children and to provide supportive systems to ensure they are met. By addressing school culture, high standards for teacher performance, high academic expectations and community engagement, it is our goal at Roosevelt-Walker Academy that all students become college or career ready.

On behalf of the staff at Roosevelt-Walker Academy, we hope you and your family are safe and healthy. Our goal is to return to school on August 14, 2023.

We are looking forward to a productive partnership with you to ensure that your children can achieve their highest potential. As partners, we share the responsibility for our children's success and want you to know that we put children first.

If you have any questions, please contact us via email at jaime.ramirez@sausd.us You can also contact our office at 714-564-1200 Monday-Friday from 8:00-3:00.
GIVE US A FOLLOW ROADRUNNERS!
Our News
http://www.facebook.com/Rooseveltroadrunners

Have you downloaded the SAUSD app? It features articles and photographs highlighting the programs, events, staff members, and students of our district. The app is offered in the Apple and Google Play Store. Simply type SAUSD or Santa Ana Unified.