Welcome to your Kennedy Elementary F.A.C.E page! Bienvenidos a su pagina de F.A.C.E de Kennedy Elementary!
FACE Facebook/ Pagina de Facebook

Resources for you! Recursos para ustedes!

Click on the link to be directed to a site dedicated for resources. Haga click en el link para llevarlo/a a una pagina dedicada a recursos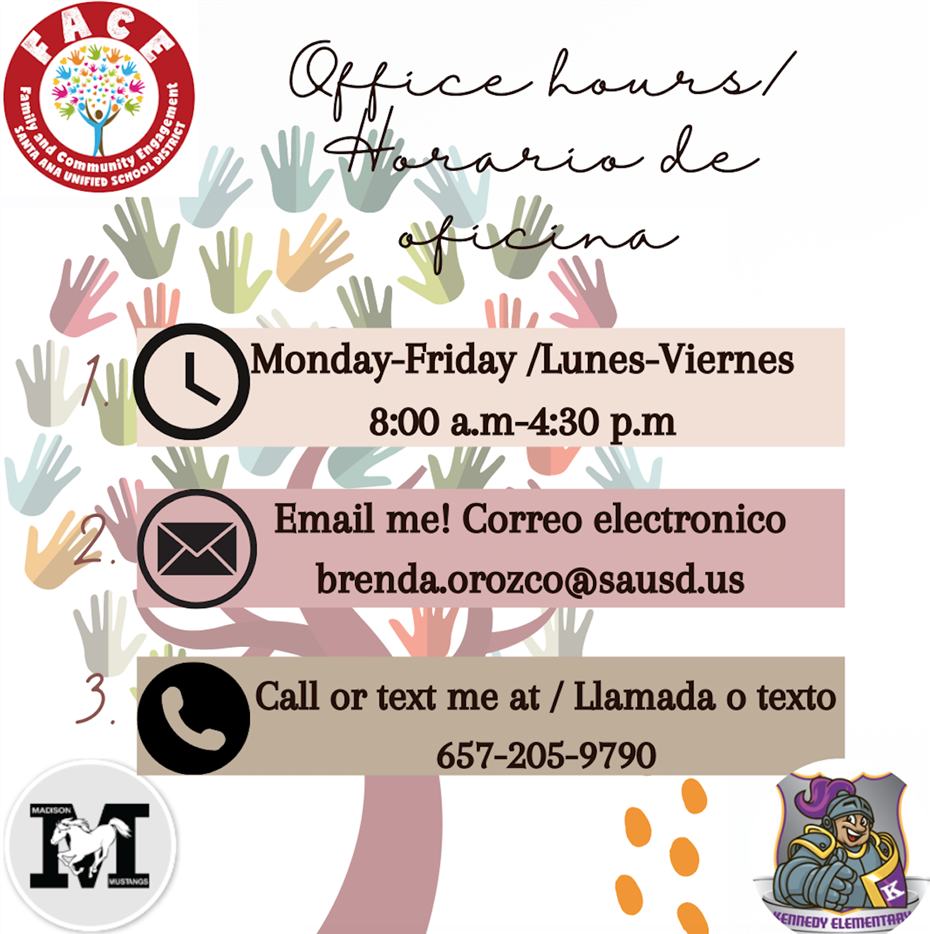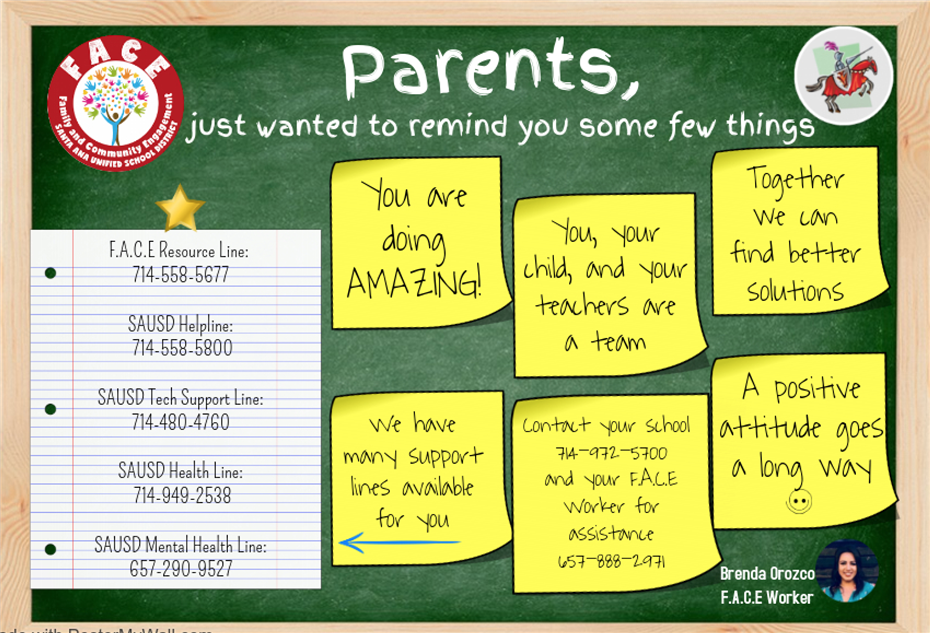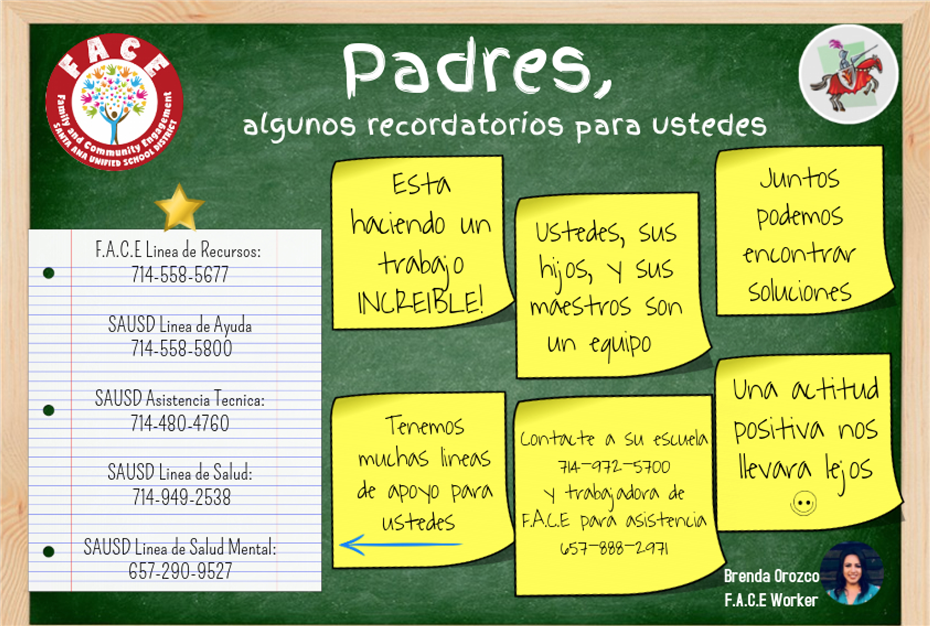 Join us for our weekly Region 2 hour! Acompañenos a nuestra hora comunitaria de su Region 2! Meet your school liaisons and chat with us! Conozca a sus trabajadores comunitarios y platique con nosotros!
Hi parents! My name is Brenda Orozco and I am your Family and Community Engagement Worker for Kennedy Elementary. As your F.A.C.E worker, I can help you navigate your school,connect you to local resources, and answer any questions you may have. Reach out to me and I will gladly be there of help for you.

Hola Padres! Mi nombre es Brenda Orozco y yo soy su trabajadora comunitaria de Enlace de familia y comunidad para la escuela Kennedy. Como su trabajadora, puedo ayudarle a navegar su escuela, conectarlo/a a recursos, y responder a preguntas que puedan tener. Contactenme y yo con gusto les ayudare.
Last Modified on October 2, 2020