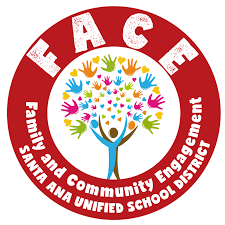 Madison Wellness & Family Resource Center
In our Madison Wellness Center, we offer support to our families and students in a variety of ways. Our two community workers and our district School Social Worker and counselors offer services and connect families to resources.

To contact our community workers and/ or social workers, please contact the office (714)972-6400. We are in the process of hiring our Family and Community Engagement Community Worker. Marta Patarroyo works three days a week from 5:00-7:30 p.m. Please call the school office (714) 972-6400 and ask to speak to our community worker, Marta Patarroyo.

En nuestro Centro de Bienestar Madison, ofrecemos apoyo a nuestras familias y estudiantes de diversas maneras. Nuestros dos trabajadores comunitarios y nuestro trabajador social escolar y consejeros ofrecen servicios y conectan a las familias con los recursos.

Para ponerse en contacto con los trabajadores comunitarios y/o trabajadores sociales, comuníquese con la oficina (714)972-6400. Estamos en proceso de buscar nuestra trabajadora Ccomunitaria y de compromiso familiar que estára disponible todos los dias. Marta Patarroyo trabaja tres días a la semana de 5:00-7:30 p.m. Llame a la oficina de la escuela (714)972-6400 y pida hablar con nuestras trabajadoras de la comunidad, FACE y Marta Patarroyo.
Last Modified on September 11, 2022