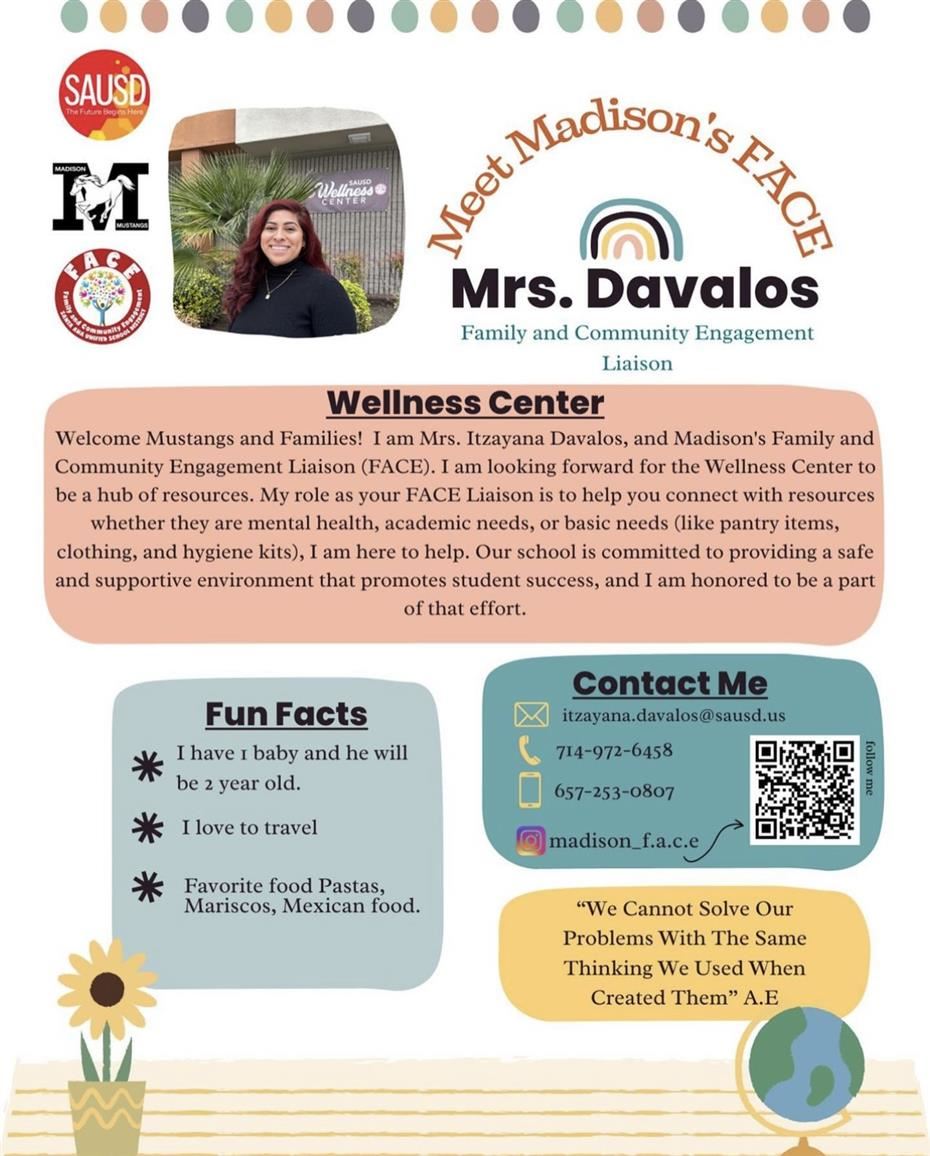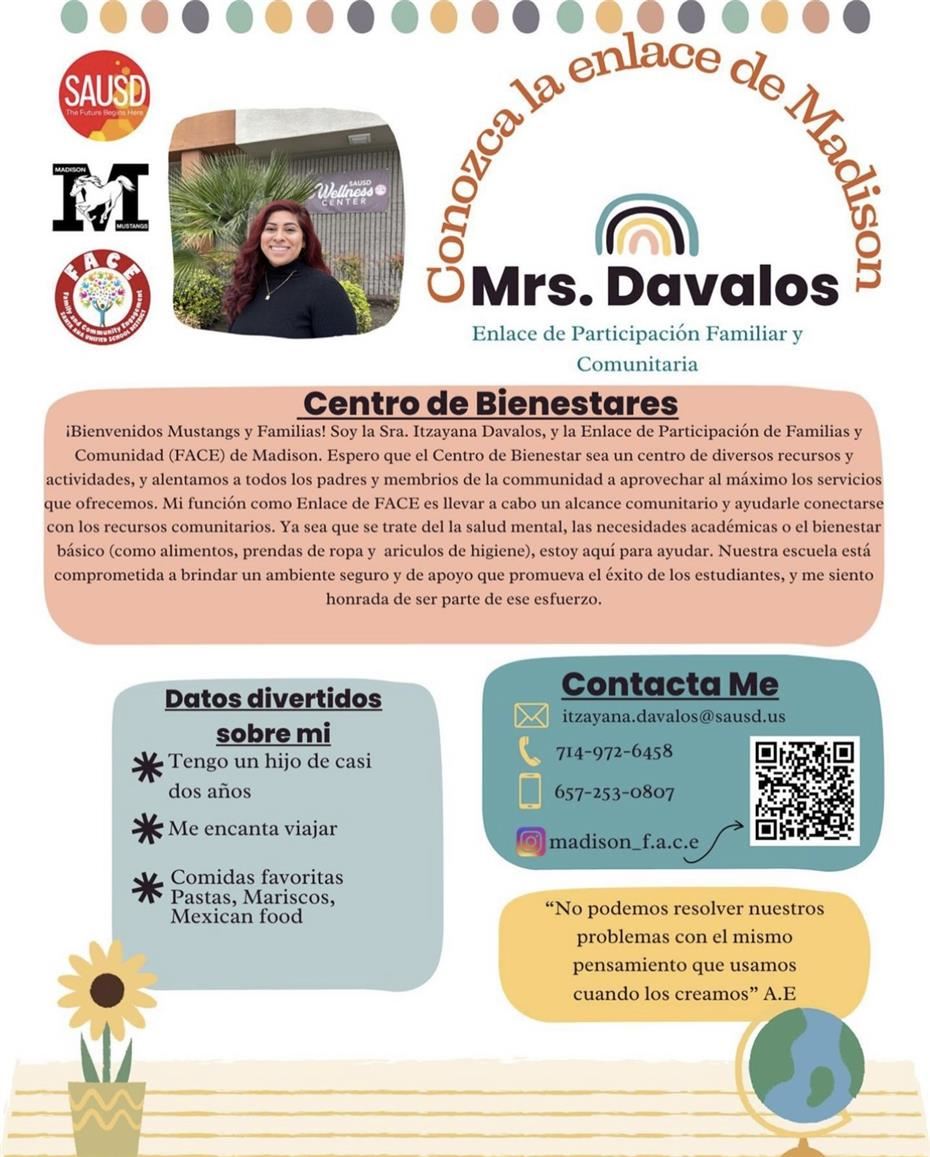 In the Madison Wellness Center, we offer support to our families and students in a variety of ways. In addition to our school social worker and school counselors, our Family and Community Engagement (FACE) liaison and community workers offer services and connect families to resources.

To contact our FACE liaison and/or community worker, please contact Madison's office (714) 972-6400.

En el Centro de Bienestar de Madison, ofrecemos apoyo a nuestras familias y estudiantes en una variedad de formas. Además de nuestro trabajador social escolar y los consejeros escolares, nuestro enlace de participación familiar y comunitaria (FACE) y los trabajadores comunitarios ofrecen servicios y conectan a las familias con los recursos.

Para comunicarse con nuestro enlace FACE y/o trabajador comunitario, comuníquese con la oficina de Madison (714) 972-6400.