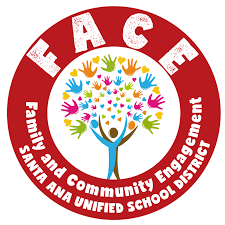 In our Madison Wellness Center, we offer support to our families and students in a variety of ways. Our two community workers and our School Social Worker and counselors offer services and connect families to resources.

To contact put community workers and/ or social workers, please contact the office (714)972-6400. Our Family and Community Engagement Community Worker Brenda is available every Thursday and Friday and every other Wednesday. Marta Patarroyo works three days a week from 5:00-7:30 p.m. Please call the school office (714) 972-6400 and ask to speak to our community workers, Brenda Orozco and Marta Patarroyo, or call to speak to our Social Worker, Sandra Marquez.

En nuestro Centro de Bienestar Madison, ofrecemos apoyo a nuestras familias y estudiantes de diversas maneras. Nuestros dos trabajadores comunitarios y nuestro trabajador social escolar y consejeros ofrecen servicios y conectan a las familias con los recursos.

Para ponerse en contacto con los trabajadores comunitarios y/o trabajadores sociales, comuníquese con la oficina (714)972-6400. Nuestra Trabajadora Comunitaria y de Compromiso Familiar Brenda está disponible todos los jueves y viernes y todos los miércoles. Marta Patarroyo trabaja tres días a la semana de 5:00-7:30 p.m. Llame a la oficina de la escuela (714) 972-6400 y pida hablar con nuestras trabajadoras de la comunidad, Brenda Orozco y Marta Patarroyo, o llame para hablar con nuestra trabajadora social, Sandra Márquez.