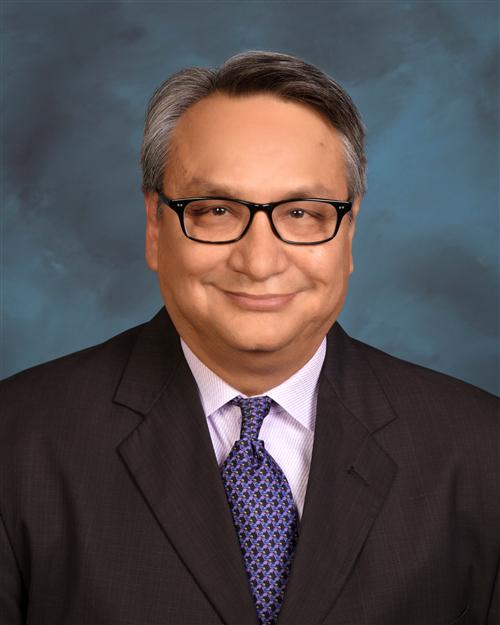 John Palacio - President
Current Term: 2014 - 2018
Office: (714) 558-5512
Phone: (714) 542-0589
John Palacio was elected to the school board in 1998 and re-elected in 2002, 2006 and 2010 and 2014. He was appointed Board President in 1998, re-appointed in 1999 and served again in 2001, 2016, and currently holds the position in 2017.
John Palacio received a Bachelor of Arts Degree in Political Science from the University of Arizona, attended Catholic University of America Law School and did graduate studies at both Bucknell and Arizona State universities. He is a National Urban Fellow.
He is active in the civic community as a member of the League of United Latin-American Citizens (LULAC), National Association of Latino Elected and Appointed Officials (NALEO) and the Benevolent and Protective Order of the Elks. He currently serves as the Board Secretary for Community Housing Resources Inc., which provides affordable housing opportunities for developmentally disabled adults. He is also a former member of the Santa Ana Host Lions and North Santa Ana Rotary.
John Palacio, who is self employed as a Consultant, has resided in Santa Ana for nearly 35 years with his wife, Sonia. Their two sons, Johnny II and Steven, attended and graduated from SAUSD schools.