Dr. Gina Zyburt, School Principal
Dear Parents,
Thank you for all your support this year to help your child be successful in his or her learning. I encourage you to continue this support during the summer. It is important that all students read each day to help them improve in their fluency and comprehension. All students should also practice their High Frequency Words and Math Facts. We want everyone to come back in August ready to learn their new grade level standards.
The 2017-2018 School Year will begin on Monday, August 14, 2017. Wednesdays will continue to be our modified days. Our school hours will remain the same. They will be the following.
| | | |
| --- | --- | --- |
| 2017-2018 | Regular Day | Modified Day |
| Kindergarten | | |
| Early Bird | 8:00 a.m.-12:05 p.m.* | 8:00 a.m.-11:35 p.m.* |
| Late Bird | 9:55 a.m.- 2:07 p.m.* | 9:55 a.m.- 1:35 p.m.* |
| Grades 1, 2, 3 | 8:05 a.m. – 2:09 p.m. | 8:05 a.m.- 1:06 p.m. |
| Grades 4, 5 | 8:05 a.m. – 2:23 p.m. | 8:05 a.m.- 1:24 p.m. |
*Lunch time is included in all Kindergarten schedules
Class Lists will be posted from 12:30 p.m. to 1:30 p.m. on August 11, 2017. No changes will be possible for the first two weeks of school.
On the first day of school, the front gate on Orange Ave will be open for parents to assist their students to find their lines. However, if you have questions for our office on the first day, you must enter the front Office Entrance in front of the school. Staff will be available to assist you. After the first day, only students will be allowed in the front gates.
We will continue to have a parking lot for staff only behind the school on Maple Street. This lot will be secured during the school day. Students may not enter school by walking through the parking lot. They must walk around and enter through the front entrance. This allows us to better monitor our students and keep them safe. Our loading zone will continue to operate for drop off and pick up in the front of the school. Please approach the loading zone from the south on Orange.
Do Not Double Park to exit your students from the car. Make sure your students do not exit the car until you have pulled as forward as you can in the loading zone and completely stop the car along the sidewalk. Students should be ready to exit the car prior to you stopping.
This summer, may be a good time to shop for new school uniforms. As a reminder, all students need to be in school uniform on the first day of school.
The optional class/school supply list is attached for families that would like to prepare for next school year.
Have a fun and safe summer! We look forward to seeing you in August.
------------------------------------------------------------------------------Espanol----------------------------------------------------------
Sra. Gina Zyburt, Directora de la Escuela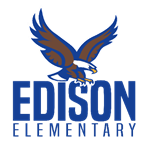 Estimados Padres de Familia,
Gracias por todo el apoyo que nos han brindado este año escolar para ayudar a sus hijos a tener éxito en su aprendizaje. Los animamos para que ustedes continúen con este apoyo durante el verano. Es importante que todos los estudiantes lean diariamente para que mejoren su fluidez y comprensión. Todos los estudiantes deben practicar las Palabras de alta Frecuencia y los Factores de Matemática. Queremos que todos los estudiantes regresen en agosto listos para aprender sus niveles de grado estándar.
El primer día de clases para el año escolar 2017-2018 será el día lunes 14 de agosto del 2017. Los días miércoles continuaran siendo días modificados. El horario escolar será el mismo. A continuación, vea el mismo.
| | | |
| --- | --- | --- |
| 2017-2018 | Día Regular | Día Modificado |
| Kindergarten | | |
| Matutino (Early Bird) | 8:00 a.m.-12:05 p.m.* | 8:00 a.m.-11:35 p.m.* |
| Vespertino (Late Bird) | 9:55 a.m.- 2:07 p.m.* | 9:55 a.m.- 1:35 p.m.* |
| Grados 1, 2, 3 | 8:05 a.m. – 2:09 p.m. | 8:05 a.m.- 1:06 p.m. |
| Grados 4, 5 | 8:05 a.m. – 2:23 p.m. | 8:05 a.m.- 1:24 p.m. |
*El horario del almuerzo está incluido en el horario de kínder
Las Listas de las Clases estarán puestas el día 11 de agosto del 2017 de 12:30 p.m. a 1:30 p.m. Durante las primeras dos semanas de escuela no se podrá hacer ningún cambio de clases.
El primer día de escuela, la puerta principal en la Avenida Orange se abrirá a los padres para que ayuden a sus estudiantes a buscar su línea. Sin embargo, si usted tiene preguntas para la oficina el primer día de clases, usted tiene que entrar por enfrente de la puerta principal de la escuela. Personal de la escuela va a estar disponible para ayudarle. Después del primer día de clases, solo estudiantes se permitirán en la puerta principal de la escuela.
Vamos a continuar con el estacionamiento solamente para el personal de la escuela en la calle Maple. Este lote va a ser cerrado durante el día. Los estudiantes no pueden entrar caminando a la escuela a través del estacionamiento. Ellos tienen que caminar alrededor de la escuela y entrar por la puerta principal del frente. Esto nos permite supervisar mejor a nuestros estudiantes para mantener la seguridad de ellos. Nuestra zona para dejar y recoger a los estudiantes continuara operando enfrente de la escuela. Por favor llegue a la zona para dejar a los niños del sur a la calle Orange. No se estacione en línea doble cuando baje a sus estudiantes del carro. Asegúrese que sus estudiantes no salgan del carro hasta que haya avanzado en la zona y que completamente pare el caro al lado de la banqueta. Los estudiantes deben estar listos para salir del carro cuando este cerca a parar.
Este verano, sería bueno para comprar los uniformes escolares. Un recordatorio, es que todos los estudiantes necesitan venir a la escuela en su uniforme escolar desde el primer día de clases.
La lista opcional de materiales para el salón de clase esta adjunta a la presente para las familias que gusten prepararse para el próximo año escolar.
¡Disfrute la Vacación de Verano! Esperamos verlos en el mes de agosto.