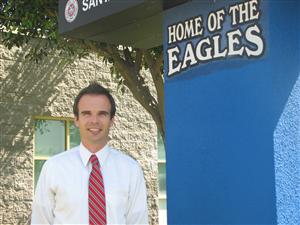 It is my honor and pleasure to welcome you to the 2016-2017 school year. This will be an excellent year! At Villa Fundamental, it is our goal to challenge all students to reach higher academic levels.
We believe that the Villa Family empowers each student to become college and career ready through the development of academic, social, and emotional skills and abilities.
The vision statement of Villa Fundamental Intermediate School is:
Student learning is the chief priority at Villa Fundamental Intermediate School.

Students learn best from a variety of cross-curricular, integrated instructional approaches designed for using various modalities.

Students learn best when they are actively engaged in the learning process.

Students' learning is enhanced through having positive relationships and mutual respect among students and staff nurtured in a safe environment.

Teachers, administrators, parents, and the community share the responsibility for advancing the school's mission.

Villa Fundamental Intermediate School is committed to addressing the diverse language and academic needs of each student.
Parents and students, I encourage you to find ways to get involved at Villa. Let's work together to reach new heights in the coming year. I look forward to working with each and every one of you. This year promises to be outstanding.
Go Eagles!
Mr. Swanson
Pride-Respect-Achievement