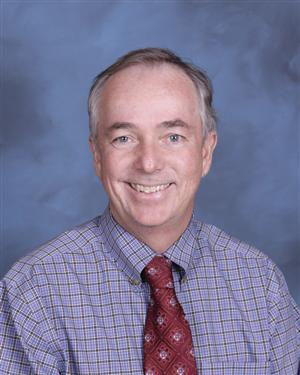 Dear Saddleback High School Students and Parents:
Welcome back! As we began a new school year, it is important to refocus our efforts on raising student achievement scores at all levels. The Saddleback staff is committed to developing a rigorous academic culture that will enable every student to successfully complete all graduation requirements, including the California High School Exit Examination. We need your commitment and participation to help all students achieve their goal of graduating from Saddleback High School with a high school diploma.
Accreditation
The Western Association of Schools and Colleges recently announced the action taken by the Accrediting Commission for Schools granting Saddleback High School a six-year term of accreditation with a midterm review, expiring on June 30, 2018. The commission took the action after careful study of the Visiting Committee Report which noted many laudable aspects of the school. We congratulate staff, students, and parents for an excellent effort in making the accreditation visit a success.
Saddleback will continue to link our critical academic needs with the Expected Schoolwide Learning Results (ESLRs) along with the introduction of the new Common Core State Standards (CCSS).
Both academic standards and Expected Schoolwide Learning Results describe what the students should know and be able to do. The difference is that academic standards are explicit descriptions of what students should know and be able to do by each grade level. Expected Schoolwide Learning Results are more global, helping to define an interdisciplinary vision of what students should be able to do upon entering their adulthood.
Student Support
The Academic Scholars Achievement Program (ASAP) has the goal of providing students with academic support structures.
Students will meet in their grade-level sections Tuesday – Friday for 27 minutes
Students will participate in college and career planning activities
Student agendas and bell schedules will be distributed during ASAP
Regular Attendance
Public schools report that students who show up consistently are more likely to score well on tests. For example, students who missed few school days scored 18 percentile points higher on the mathematics section of a standardized test than those who missed 10 school days or more. Students can achieve their academic goals when they are committed to attending school on a daily basis.
There are many opportunities for parents to be involved at Saddleback High School. Parents can participate through parent workshops, grade-level meetings, extra-curricular activities, booster clubs, and special events. Here are some important dates:
| | | |
| --- | --- | --- |
| Event | Date | Time |
| Grade 10 Parent Night | September 12, 2012 | 6:30 PM |
| Grade 12 Parent Night | September 13, 2012 | 6:30 PM |
| Back-to-School Night | September 26, 2012 | 6:00 PM |
| Padres Promotores Workshops (4 Sessions) | October 12, 2012 | 8:00 AM |
| Grade 11 Parent Night | October 17, 2012 | 6:30 PM |
| Grade 09 Parent Night | October 18, 2012 | 6:30 PM |
| College Night (CHS) | November 5, 2012 | 6:00 PM |
| Open House | March 28, 2013 | 6:00 PM |
| Parent Partnership Day | April 23, 2013 | 8:00 AM |
Dress Code
Students are expected to adhere to the District and Saddleback High School Dress Code. The purpose of the dress code is to create a school environment where student achievement is the priority.
School Days
Please review the following information regarding the first day of school, regular school days and modified days.
Ø First day of school, Wednesday, August 22, 2012
§ Students arrive beginning at 7:15 AM
§ Student schedules will be distributed through Period 1 classes
Ø Regular school days
§ Warning bell at 7:55 AM
§ Period 1 begins at 8:00 AM
§ School day ends at 3:00 PM
Ø Modified days on selected Mondays for staff collaboration
§ Warning bell at 9:40 AM
§ Period 1 begins at 9:45 AM
§ School day ends at 3:00 PM
With the commitment of the Saddleback staff and your participation, we can help all students achieve their goal of graduating from Saddleback High School. Please contact the school at (714) 569-6300 with any questions or concerns you have. We look forward to working with you this school year.
Sincerely,
Robert Laxton, Ed.D.
Principal