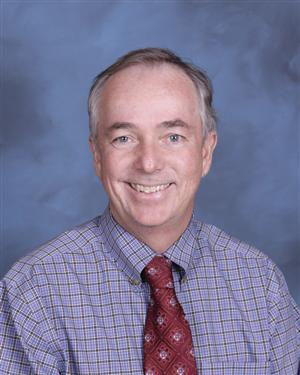 Dear Saddleback High School Students and Parents:

Welcome back! As we began a new school year, it is important to refocus our efforts on improving student achievement levels. The Saddleback staff is committed to developing a rigorous academic culture that will enable every student to successfully complete all graduation requirements, including the California High School Exit Examination. We need your commitment and participation to help all students achieve their goal of graduating from Saddleback High School – College and Career Ready.
Student Learning
The Western Association of Schools and Colleges granted Saddleback High School a six-year term of accreditation with a midterm review to be completed Spring of 2015. The commission took this action after careful study of the Visiting Committee Report which noted many laudable aspects of the school. Saddleback High School is committed to linking our critical areas of need with the six Expected Schoolwide Learning Results.
The Common Core State Standards and Expected Schoolwide Learning Results describe what the students should know and be able to do. The difference is that state standards are explicit descriptions of what students should know and be able to do by each grade level. Expected Schoolwide Learning Results are more global, helping to define an interdisciplinary vision of what students should be able to do upon entering their adulthood.
Regular Attendance
Public schools report that students who show up consistently are more likely to succeed in school. Students can achieve their academic goals when they are committed to attending school on a daily basis.
Positive School Climate
Saddleback High School is an active participant in the Positive Behavioral Intervention and Supports (PBIS) Program. Everyone works together to achieve positive outcomes through schoolwide and classroom behavioral expectations.
Student Support
The Academic Scholars Achievement Program (ASAP) has the goal of providing students with academic support structures.
Students meet in their grade-level sections Monday – Friday

Students participate in college and career planning activities

School information, including student agendas is distributed during ASAP
THINK Together
We are excited to announce that Saddleback High School will be part of the 21st Century High School Assets Program. Saddleback, supported by our THINK Together partner will be able to offer before and after school tutoring and after school enrichment programming. THINK Together will start in the fall with tutoring programs and quickly add enrichment programming based on student interest. The program has been a success at Century and Valley High Schools and a great asset for student motivation.
Parent Partnerships
There are many opportunities for parents to be involved at Saddleback High School. Parents can participate through parent workshops, grade-level meetings, extra-curricular activities, booster clubs, and special events. Parent Workshops and a Parent Partnership Day will be announced this fall. Here are some important dates:
| | | |
| --- | --- | --- |
| Event | Date | Time |
| Welcome Parents Meeting (All Grades) | August 26, 2014 | 6:30 PM |
| Back-to-School Night | September 17, 2014 | 6:00 PM |
| College Night (Valley High School) | October 17, 2014 | 5:00 PM |
| Open House | April 1, 2015 | 6:00 PM |
Roadrunner Return
Program verification will be held Monday, August 18 through Friday, August 22, 2014. Program verification is when students confirm their fall class schedule, gather activities information, check out textbooks, and visit the ASB account station. Visit our website at http://www.sausd.us/saddleback for more information.
Dress Code
Students are expected to adhere to the District and Saddleback High School Dress Code. The purpose of the dress code is to create a school environment where student achievement is the priority.
School Days
Please review the following information regarding the first day of school, regular school days and modified days.
Ø First day of school, Tuesday, September 2, 2014
§ Students arrive starting at 7:15 AM
§ Student schedules will be distributed through Period 1 classes
Ø Regular school days
§ Warning bell at 7:54 AM
§ Period 1 begins at 8:00 AM
§ School day ends at 2:52 PM
Ø Modified days on selected Wednesdays for staff collaboration
§ Warning bell at 7:54 AM
§ Period 1 begins at 8:00 AM
§ School day ends at 1:39 PM
With the commitment of the Saddleback staff and your participation, we can help all students achieve their goal of graduating from Saddleback High School. Please contact the school at (714) 569-6300 with any questions or concerns you have. We look forward to working with you this school year.
Sincerely,
Robert Laxton, Ed.D.
Principal