Return to Headlines
Community Resources For Everyone / Recursos De La Comunidad Para Todos
Community Resources – Click Here for Food, Medical and Educational Resources Available to Everyone"
https://docs.google.com/document/d/1BEq_F6KPubDlBevbcqWeb_IPSFXppIw8_PrXzY0tzhc/edit?usp=sharing
SAUSD Digital Library Collections for Online Reading
The district has several platforms to make digital reading available to students.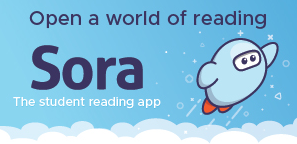 Sora
Sora provides the quickest and easiest way to get started with digital titles from our school. Students can log in using their sausdlearns.net account and immediately access hundreds of eBooks and audiobooks on almost any device. Get started today at https://soraapp.com/library/santaanausd or download the free Sora app for Android or iOS. The app is already installed on all student Chromebooks. For easy access on other devices, our school's setup code is: SantaAnaUSD.
Found the book you want, but it's already checked out? Place a hold.
Can't find a title you're searching for? Request a book to be added to the SAUSD Sora collection: Student Book Request Form

Teaching Books
TeachingBooks.net has tons of information about many of your favorite books and authors, including some full text read-alouds. Login not required. https://www.teachingbooks.net/tb.cgi?a=1&adv=title&go=1&bookResource=reading_complete
Tumblebooks
Over 550 titles which include animated talking picture books, books in English, French and Spanish, read-alongs, non-fiction books and National Geographic Videos. This link will log into SAUSD's subscription automatically. http://www.tumblebooks.com/library/auto_login.asp?U=sausd&P=books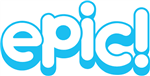 Epic!
Some teachers have already created Epic! classrooms for their students and enrolled students in their class. If your student does not already have a class code from a teacher, use btl5186. www.getepic.com/students
Other free online reading options:
Project Gutenberg: https://www.gutenberg.org/
The Library of Congress: http://read.gov/kids/
Storyline Online: https://www.storylineonline.net/
Open Library: https://openlibrary.org/
Open Culture: http://www.openculture.com/free_ebooks http://www.openculture.com/freeaudiobooks
Read Conmigo: https://www.readconmigo.org/library
The Spanish Experiment: https://www.thespanishexperiment.com/stories
If you have difficulty accessing any of these resources, please contact the District Librarian, Tamara Davis, at tamara.davis@sausd.us
-------------------------------------------------------------------------------------
ESPANOL



Recursos de la comunidad: haga clic aquí para obtener recursos alimenticios,


médicos y educativos disponibles para todos
Colecciones en espanol de la Biblioteca Digital de SAUSD para lectura en línea
Además del anterior, e

l distrito tiene varias plataformas para que la lectura digital


esté disponible para los estudiantes.





Read Conmigo:

 https://www.readconmigo.org/library
The Spanish Experiment: https://www.thespanishexperiment.com/stories
Si tiene usted dificultades para acceder a cualquiera de estos recursos, comuníquese con la bibliotecaria del distrito, Tamara Davis, a tamara.davis@sausd.us