Return to Headlines
SUPERINTENDENT DR. STEFANIE PHILLIPS RECORDS VIDEO FOR SAUSD COMMUNITY ABOUT COLLEGE PROMISE PARTNERSHIP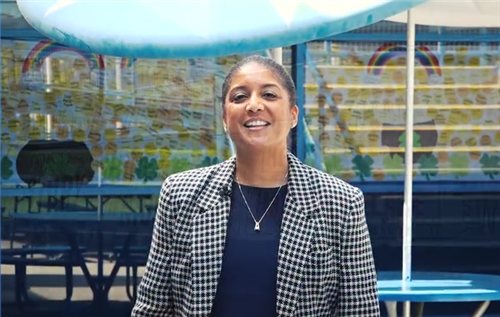 Through a partnership between Santa Ana Unified and Santa Ana College, SAUSD graduates can attend their freshman year for free and receive a laptop when they enroll at Santa Ana College full-time.
The program is called the College Promise, meaning it's a promise and a guarantee from the District and College to ensure that students have access to attend college and achieve their dream careers.
Superintendent Dr. Stefanie Phillips this week recorded a new video for the SAUSD community highlighting the benefits of the partnership, which was also the subject of a free breakfast meeting for students at Santa Ana High School on March 17, 2017.
To watch the video and learn more about the College Promise,
click here
.