Welcome to Period 0 with Ms. Campoverde
Ms. Campoverde's Period 0
Hello Period 0: You are my Seminar/College Prep Class. Most of you were in my class last year congratulation on making it through 6th grade. I look forward to seeing you again.

This year we will see eachoether every day in you every day at 8:15 AM. We are starting live and the link to the zoom meeting is in your schedule page in Aeries.

To get your schedule go to Aeries by clicking on Student Aeries link If the link does not work this is the website address addres https://eportal.sausd.us/parentportal/LoginParent.aspx?page=default.aspx

User name: your student ID or email

Password: Your Birthdate in number following this format MMDDYYY. For example if you are born on June 14th 2009 the password is 06142009

If you need help loging in call or text me (714) 660-1789 the first few days of class I will have my phone on to help you join us.

Ms. Campoverde
Cross Cutting Concepts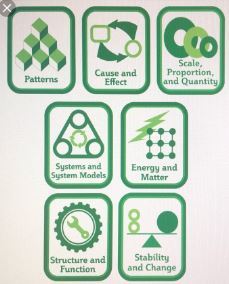 Welcome to Science with Ms. Campoverde
Science Students
Hi I look forward to seeing you soon. I will be posting the links to our class meeting in Student Aeries link

If the link does not work this is the website address addres https://eportal.sausd.us/parentportal/LoginParent.aspx?page=default.aspx

To login to Aeries:

User name: your student ID or email

Password: Your Birthdate in number following this format MMDDYYY. For example if you are born on June 14th 2009 the password is 06142009

If you need help loging in call or text me (714) 660-1789 the first few days of class I will have my phone on to help you join us.

See you soon!
We follow NGSS Standards