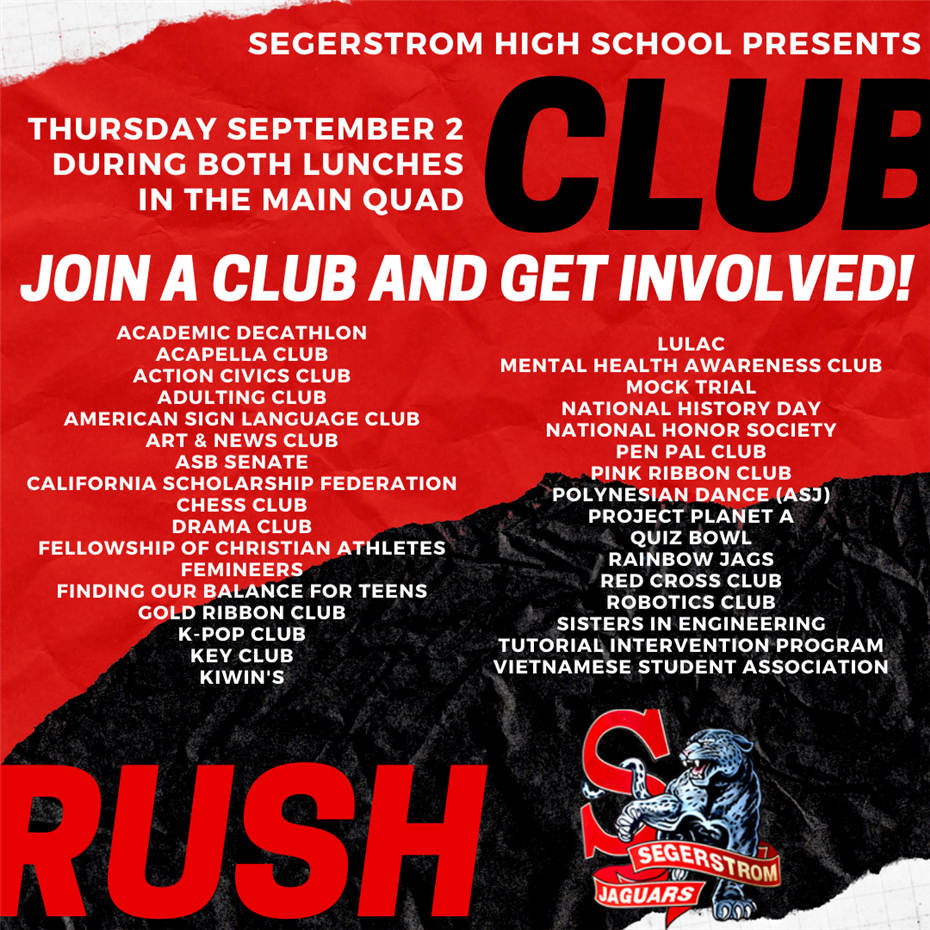 Join a club and get involved at Segerstrom High School!

NEW CLUB INFORMATION:

If you plan on creating a new club on campus, you will need to present your ideas along with the new club packet to ASB. All new clubs will present their proposal to ASB Monday mornings at 7:30 am. You must be at the ASB classroom at 7:30 am sharp to present a new club. Go get em' JAGS!

CLICK HERE FOR CLUB APPLICATION



POSTERS/FLYERS

ATTENTION ALL CLUB MEMBERS:

All flyers/signs for post around the school must be signed off for approval by the Activities Director to check for appropriate content. No flyers may be posted without a signature on every flyer. (Signature must be obtained before running off the flyers. Only one will be signed, not all 50 copies.) All flyers placed must use BLUE PAINTERS TAPE or they will be removed. Posters must be removed and properly disposed of promptly within 1 school day of the event end date. Clubs members must comply with the above stated regulations or risk the club being put on probation and/or face appropriate consequences. Thank you in advance for your cooperation.
Last Modified on August 27, 2021