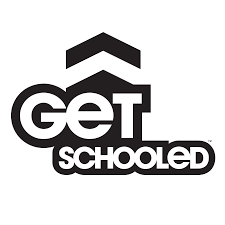 Get Schooled is a national non-profit organization dedicated to helping young people get to college, find first jobs, and succeed in both.

Founded in 2010 through a strategic partnership between Viacom and Bill & Melinda Gates Foundation, Get Schooled has helped more than one million young people on their path to college and first jobs, targeting youth from low-income families, racial minorities, and first-generation college students.

No direct-to-youth education organization offers our combination of youth-first, research-backed resources; personalized support; recognition for progress; institutional partnerships; secure data management; and a proven track record of affecting the educational trajectory of thousands of youth.

Students can make accounts on the Get Schooled platform to receive support in their college journey.
UCLA Project Welcome

UCLA Admissions has created new program to promote, advise, and encourage first-generation, academically motivated, and/or at-promise students to consider, prepare for, and pursue a college education. The UCLA Admissions team will send up to 4 SMS test messages monthly to students who sign up on the following topics: Coursework to be a competitive applicant, insight into test preparation, motivation toward extracurricular involvement and engagement, exposure to major/minor exploration and visioning, the importance of saving for college, financial aid and scholarship tips, and inspirational stories from students and their paths to higher education.