Who we are and what we offer
Welcome to the Home of the
Cougars
!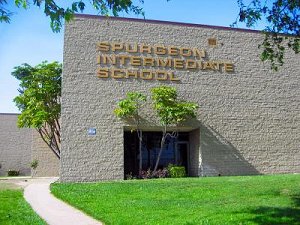 Spurgeon Intermediate (Spurgeon) is located at the corner of West Fifth Street and North Fairview Street. We have been proudly serving our community since 1974.
Spurgeon Intermediate utilizes Project Based Learning (PBL) in both 6th and 7th grades. Through PBL our students engage in learning activities that are more richly rounded; that are soundly tied to the Common Core State Standards; and, that help our students to generalize their learning across multiple disciplines. In addition to PBL, Spurgeon utilizes AVID strategies school wide. Our focus for the 2016 - 2017 school year is on the WICOR (Writing, Inquiry, Collaboration, Organization, and Reading) strategies. Permeating all of this is a commitment to continually work on the 5 C's (Critical Thinking, Communication, Collaboration, Creativity and Civic Engagement). All of these uniform strategies help us to continually improve the rigor of our learning experiences across all disciplines.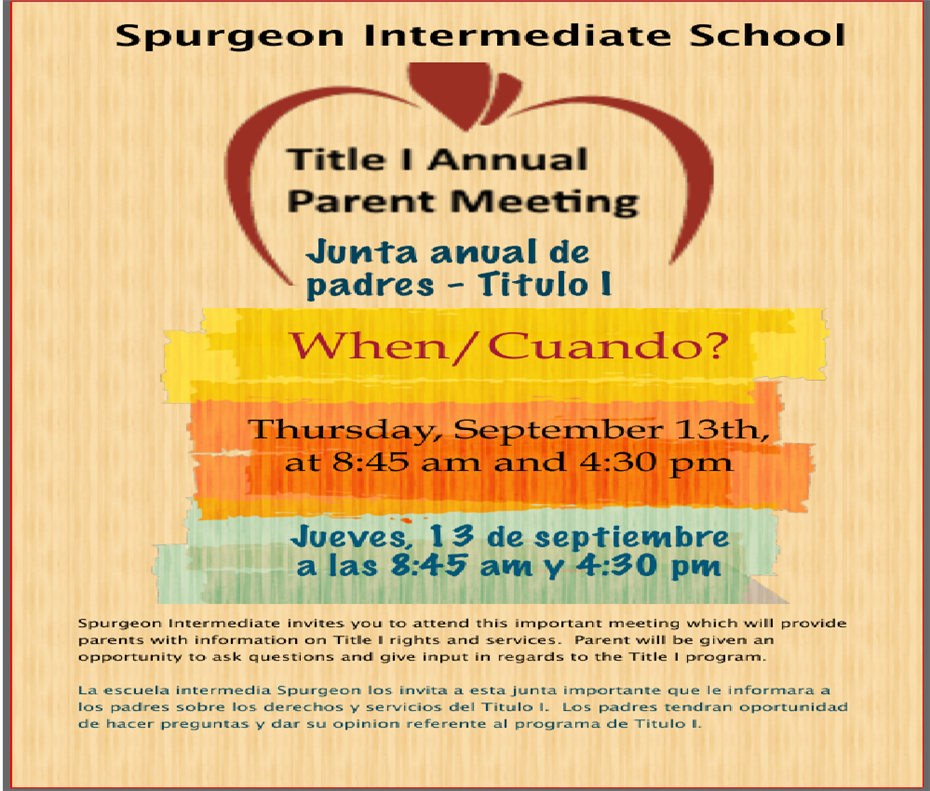 Beyond PBL and AVID, Spurgeon Intermediate offers a wide range of Project Lead the Way (PLTW) course offerings. We offer Robotics, Coding, Energy and Environment, Medical Detectives, and Flight and Space. The last three of these courses are embedded into our science course offerings. All of these courses engage students in a rich and rewarding alternative to traditional elective experiences. Importantly, they also provide a launching point for our students on a path toward a relevant college and/or career area that is of high interest for them. Each of the course offerings at Spurgeon can be explored further as the students matriculate to high school and college.
We proudly offer a two-year Spanish course for our students. Students who complete this course enter high school with the equivalent of one year of foreign language credit. This allows them to level up in high school, preparing them to take Advanced Placement (AP) classes earlier than they otherwise might have. Importantly, this class also provides our students with an opportunity to learn about and honor the heritage and background of a significant majority of students at our school.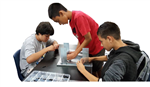 Spurgeon also proudly offers a range of Visual and Performing Arts (VAPA) classes. These include beginning and advanced art; a full range of choral classes; and, music classes, including orchestra. Our students in these programs perform both at the school and in the broader community. As with our other electives, our curriculum is designed to prepare students in these courses to enroll in progressive levels in high school and college.
A course offering that we are very proud of is our Ethnic Studies course. This course is designed to help students to gain a broader and more well rounded understanding of the challenges and interplay of larger societal issues. Students gain this understanding through in depth study of different cultures and cultural mores. This course utilizes the PBL model to make these studies more directly relevant to our students and the broader community. Students in Ethnic Studies often work with our Social Justice Club to identify and tackle issues that are directly relevant to the Spurgeon and Santa Ana communities.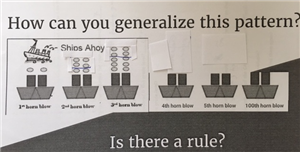 Underlying all of the course offerings at Spurgeon is a complete compliment of services for our students with special needs. At every level and in every core subject we offer collaboratively taught classes and/or targeted support with the classes themselves. Our students with special needs are supported by a capable team of expert teachers and support staff; by a school culture of inclusiveness; and by systems and structures that maximize their ability to succeed.
Crucial to all of the academic offerings at Spurgeon is a school culture that is built upon consistent school wide behavioral expectations and social emotional support systems. Positive Behavior Interventions and Supports (PBIS) underpin our efforts to help our students to become capable and engaged citizens. Our students know and live by PAWS (Positive, Attentive, Willing and Safe) during the school day, and we hope beyond.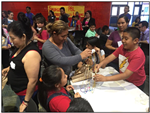 In addition to the academic offerings at Spurgeon we have a wide range of extra-curricular offerings and a robust catalogue of student led clubs and organizations. Our students enjoy a full complement of sports teams and competitions. Our Associated Student Body (ASB) offers a multitude of student leadership opportunities. Our clubs range from those that explore current popular web based gaming to those, like our Rainbow Warrior Club, that works to expand inclusiveness of students in the LGBTQ community. We also have an active Speech and Debate team.
Beyond the course offerings, it should be noted that we have state of the art technology available in our classes and in common labs for students. Additionally, we are a one-to-one Chromebook school. This means that we provide a Chromebook, or equivalent, to any student who wants one for the school year. We also provide Internet Hotspots that families can check out from our library to access instructional material from home. Several years ago our school underwent modernization. Our facility is designed to maximize student engagement and learning in a variety of state of the art classroom and school environment. Tapping into this resource we have created Flexible Learning Spaces for our students. These are areas where those students who have earned A's and B's can work independently in a comfortable setting that is outside of the classroom.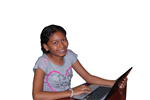 For those parents and students who need after school activities we have a partnership with the Engage 360 Program. Through this program students receive help in academic classes and they enjoy a wide range of excellent personal growth opportunities through things like Mariachi, martial arts, science cube, therapeutic art, and dance. Students in our Engage 360 program are supervised from 2:17 – 5:45 pm Monday through Friday by a trained and motivated staff.
Spurgeon is the place to be, the place to become and the place to belong. We have a caring, committed and capable staff who are all focused on helping our students on the path to college and career readiness. Our teachers are experts in their fields who regularly engage in voluntary professional development. Our students are skilled communicators who are creative, collaborative critical thinkers. They demonstrate their leadership capacity and citizenship daily. And, they take active roles in helping our community (civic engagement). We are very proud of them! Our parents are involved and an integral part of the successes that we achieve for their kids in our partnership for ongoing academic and personal growth and development.
School Vision and Mission
Vision:
Through Project-Based Learning, Spurgeon students are empowered to learn within a flexible environment that promotes equity, access, and empathy. All Spurgeon students will be prepared for the personal, academic, and global challenges of today and tomorrow.
Mission:
We are creating a bridge of proficiency from the California Content Standards to Common Core State Standards by emphasizing critical thinking and problem solving skills. Our student will demonstrate mastery of effective oral and written communication, and mathematical competency; allowing their curiosity and imagination to meet the challenge of an increasingly global society. We see academic excellence, collaboration and adaptability as instrumental in providing a necessary outcomes for achieving success in the 21st century.
---
Quiénes somos y qué ofrecemos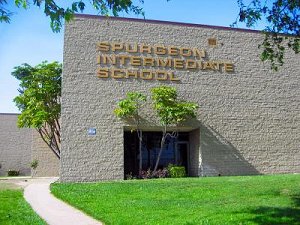 ¡Bienvenido a la Casa de los Pumas!
Spurgeon Intermedia (Spurgeon) está situado en la esquina de West Fifth Street y North Fairview Street. Hemos estado sirviendo orgullosamente a nuestra comunidad desde 1974.

Spurgeon Intermediate utiliza el Aprendizaje Basado en Proyectos (PBL) en los grados 6 y 7. A través de PBL nuestros estudiantes participan en actividades de aprendizaje que son más redondeadas; Que estén sólidamente ligados a las Normas Comunes del Estado; Y que ayudan a nuestros estudiantes a generalizar su aprendizaje a través de múltiples disciplinas. Además de PBL, Spurgeon utiliza estrategias AVID en toda la escuela. Nuestro enfoque para el año escolar 2016 - 2017 está en las estrategias WICOR (Escritura, Investigación, Colaboración, Organización y Lectura). Permeando todo esto es un compromiso de trabajar continuamente en los 5 C (Pensamiento Crítico, Comunicación, Colaboración, Creatividad y Compromiso Cívico). Todas estas estrategias nos ayudan a mejorar continuamente el rigor de nuestras experiencias de aprendizaje en todas las disciplinas.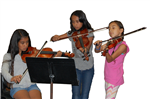 Más allá de PBL y AVID, Spurgeon ofrece una amplitud de cursos de Project Lead the Way (PLTW). Ofrecemos Robótica, Codificación, Energía y Medio Ambiente, Detectives Médicos y Vuelo y Espacio. Los tres últimos de estos cursos están incluidos en los cursos de ciencias que ofrecemos. Todos estos cursos involucran a los estudiantes en una rica y gratificante alternativa a las experiencias electivas tradicionales. Es importante en que proporcionan un punto de lanzamiento para nuestros estudiantes en un camino hacia una universidad relevante y / o área de carrera que es de gran interés para ellos. Cada una de los cursos que ofrecemos en Spurgeon se pueden explorar más a medida que los estudiantes matriculan a la preparatoria y la universidad.
Estamos orgullosos de ofrecer un curso de español de dos años para nuestros estudiantes. Los estudiantes que completan este curso entran a la preparatoria con el equivalente a un año de crédito en lengua extranjera. Esto les permite subir de nivel en la preparatoria, preparándolos para tomar clases de colocación avanzada (AP) antes de lo que de otra manera podrían hacer. Es importante en que esta clase también brinda a nuestros estudiantes la oportunidad de aprender y honrar el patrimonio y los antecedentes de una gran mayoría de estudiantes de nuestra escuela.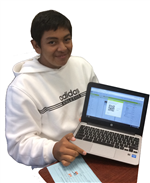 Spurgeon también ofrece orgullosamente una variedad de clases de Visual y Artes Escénicas (VAPA). Estos incluyen el arte inicial y avanzado; Una gama completa de clases de coro; Y, clases de música, incluyendo orquesta. Nuestros estudiantes en estos programas realizan tanto en la escuela como en la comunidad en general. Al igual que con nuestras electivas, nuestro currículo está diseñado para preparar a los estudiantes en estos cursos para inscribirse en los niveles progresivos en la escuela preparatoria y la universidad.

Unos cursos de los que estamos muy orgullosos es nuestro curso de Estudios Étnicos. Este curso está diseñado para ayudar a los estudiantes a obtener una comprensión más amplia y más bien redondeada de los desafíos y la interacción de temas sociales más amplios. Los estudiantes obtienen esta comprensión a través de un estudio en profundidad de diferentes culturas y costumbres culturales. Este curso utiliza el modelo PBL para hacer estos estudios más directamente relevantes para nuestros estudiantes y la comunidad en general. Los estudiantes de Estudios Étnicos a menudo trabajan con nuestro Club de Justicia Social para identificar y abordar asuntos que son directamente relevantes para las comunidades de Spurgeon y Santa Ana.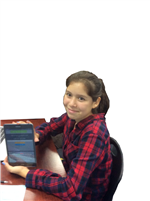 Subyacente a todos los cursos que ofrecemos en Spurgeon es un complemento completo de servicios para nuestros estudiantes con necesidades especiales. En cada nivel y en cada materia central ofrecemos clases de colaboración y / o apoyo dirigido en las propias clases. Nuestros estudiantes con necesidades especiales cuentan con el apoyo de un equipo capacitado de maestros expertos y personal de apoyo; Por una cultura escolar de inclusión; Y por sistemas y estructuras que maximizan su capacidad de éxito.
Crucial para todos los ofrecimientos académicos en Spurgeon es una cultura escolar que se basa en las expectativas consistentes de conducta de la escuela y los sistemas de apoyo emocional social. Las Intervenciones y Soportes de Comportamiento Positivo (PBIS) respaldan nuestros esfuerzos para ayudar a nuestros estudiantes a ser ciudadanos capaces y comprometidos. Nuestros estudiantes saben y viven por PAWS (Positivo, Atento, Dispuesto y Seguro) durante el día escolar, y esperamos más allá.
Además de los ofrecimientos académicos en Spurgeon, contamos con una amplia gama de ofertas extracurriculares y un sólido catálogo de clubes y organizaciones dirigidas por estudiantes. Nuestros estudiantes disfrutan de un completo complemento de equipos deportivos y competiciones. Nuestro Cuerpo Estudiantil Asociado (ASB) ofrece una multitud de oportunidades de liderazgo estudiantil. Nuestros clubes abarcan desde aquellos que exploran los populares juegos de internet hasta aquellos, como nuestro Rainbow Warrior Club, que trabaja para expandir la inclusión de los estudiantes en la comunidad LGBTQ. También tenemos un equipo activo de Discurso y Debate.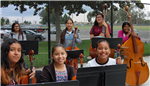 Más allá de las ofertas de cursos, debe tenerse en cuenta que contamos con tecnología de alta calidad disponible en nuestras clases y en laboratorios comunes para los estudiantes. Además, somos una escuela Chromebook de uno a uno. Esto significa que proporcionamos un Chromebook, o equivalente, a cualquier estudiante que quiera una para el año escolar. También ofrecemos Hotspots de Internet que las familias pueden conseguir en nuestra biblioteca para acceder al material de instrucción desde su casa. Hace varios años nuestra escuela se modernizó. Nuestras instalaciones están diseñadas para maximizar el compromiso y el aprendizaje de los estudiantes en una variedad de áreas de clase y ambiente escolar. Aprovechando este recurso hemos creado espacios de aprendizaje flexibles para nuestros estudiantes. Estas son áreas donde los estudiantes que han recibido A y B pueden trabajar de forma independiente en un ambiente cómodo que está fuera de la clase.
Para aquellos padres y estudiantes que necesitan actividades después de la escuela tenemos una asociación con el Programa Engage 360. A través de este programa los estudiantes reciben ayuda en clases académicas y disfrutan de una amplia gama de excelentes oportunidades de crecimiento personal a través de cosas como Mariachi, artes marciales, cubo de ciencias, arte terapéutico y danza. Los estudiantes en nuestro programa de Engage 360 ​​son supervisados ​​de 2:17 - 5:45 pm de lunes a viernes por un personal capacitado y motivado.
El lugar para estar, el lugar para evolucionar y el lugar para pertenecer. Tenemos un personal que se preocupa, son comprometidos y capaz que están todos enfocados en ayudar a nuestros estudiantes en el camino hacia la preparación para la universidad y la carrera. Nuestros profesores son expertos en sus cursos que regularmente participan en el desarrollo profesional voluntario. Nuestros estudiantes son comunicadores expertos que son pensadores críticos creativos y colaborativos. Demuestran su capacidad de liderazgo y ciudadanía diariamente. Y toman roles activos para ayudar a nuestra comunidad (compromiso cívico). ¡Estamos muy orgullosos de ellos! Nuestros padres están involucrados y son parte integral de los éxitos que conseguimos para sus hijos en nuestra asociación para el crecimiento y desarrollo académico y personal.

Visión y misión de la escuela

Visión:

A través del aprendizaje basado en proyectos, los estudiantes de Spurgeon están capacitados para aprender dentro de un ambiente flexible que promueve la equidad, el acceso y la empatía. Todos los estudiantes de Spurgeon estarán preparados para los retos personales, académicos y globales de hoy y mañana.

Misión:

Estamos creando un puente de competencia entre los Estándares de Contenido de California y los Estándares del Estado Central Común enfatizando el pensamiento crítico y las habilidades para resolver problemas. Nuestro estudiante demostrará el dominio de la comunicación oral y escrita efectiva, y la competencia matemática; Permitiendo que su curiosidad e imaginación para afrontar el desafío de una sociedad cada vez más global. Consideramos que la excelencia académica, la colaboración y la adaptabilidad son fundamentales para proporcionar los resultados necesarios para lograr el éxito en el siglo XXI.