Ms. Tsai, English Language Arts
Contact:
(714) 241-5000 ext 65318

---

Period 1: English 10H
Period 2: English 10H
Period 3: Conference Period
Period 4: English 11
Period 5: English 11
Period 6: English 11


---
My tutoring hour is on Tuesday, 3-3:30 PM and by appointment if you cannot make after school tutoring.
---
Just for kicks: This is a picture of my brother and I at his graduation (when he got his Masters in Mechcanical Engineering) at UCLA: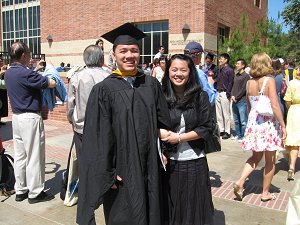 And this is my first encounter with a live, ferocious jaguar at the Blackout game (2008).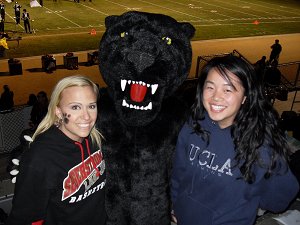 .
Thank goodness Ms. Merville was there.