Famous Visitors to Our School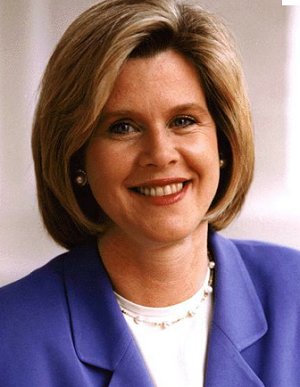 Putting the Children First : Tipper Gore Touts Parental Involvement at Santa Ana School
TIMES STAFF WRITER ( modified article)
Tipper Gore stopped at Washington Elementary School as part of a five-city Western tour that stressed the importance of parental involvement in children's lives. Her visit was financed by Clinton-Gore campaign funds.
Later, in an interview, Gore, 47, said she and her husband have always found time to be involved in their children's schools. The Gores have three daughters and a son, who range in age from 13 to 22.
These days, Gore said, she and her husband instruct their aides to plan meetings around the soccer and lacrosse games of their 17-year-old daughter, Sarah.
"Al will leave the [White House] west wing . . . and be zipped to the game, cheering them on from the sidelines, and then we go back to work," said Gore, who goes in-line skating with her children. "You're never too, quote-unquote, important to neglect your children."
On the Santa Ana campus, Gore met with a group of 40 fourth- and fifth-grade students and with the school's Parent Institute for Quality Education. The institute sponsors workshops where parents learn how to work with schools and motivate their children.
"I think what's going on here is very, very important, and is a model for other schools," Gore told the students. "Not only for Santa Ana . . . but for the whole country."
"Some people think that you just instantaneously know how to be a parent, but it's really something that you learn . . . the way they develop and grow, and how they learn at 18 months versus 2 years," Gore said.
Wednesday, Gore spent more than an hour at the school, which has 1,100 students, many of whom are from low-income homes. The school had been plagued by low parental involvement, but the institute has turned that around. More than 80 parents now attend its weekly meetings.
A first- and second-grade class presented Gore with an envelope full of Valentine's Day cards addressed "Para Sra. Gore" (For Mrs. Gore)--but not before a Secret Service agent poked through them.
Fifth-grader Saul Villela, 10, said he also had a Valentine's Day to remember.
"I was happy," he said, "because [Gore] listened to me."