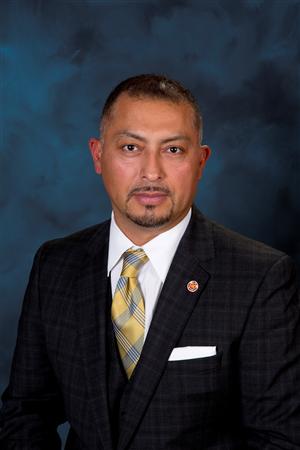 José Alfredo Hernández, J.D. - Member
Current term: 2012 - 2016
Office: (714) 558-5512
José Alfredo Hernández was unanimously appointed to the Santa Ana Unified School District Board of Education in January 2007. An attorney in his own right, Hernández formerly clerked at the Orange County District Attorney's Office, interned at Honorable Mayor Richard Riordan's Office of Constituents, and also worked at several Los Angeles area law firms in different capacities. He now is the sole proprietor of the Law Office of José Alfredo Hernández, A.P.C., located in Santa Ana, practicing as an immigration and criminal defense attorney.
His commitment to the success of the Santa Ana school district comes as a result of his matriculation beginning with his attendance at Madison and Edison Elementary Schools as an English Learner, and later progressing from the ESL (English as a Second Language) program into the GATE (Gifted and Talented Education) program as an honor student. Hernández attended Lathrop Intermediate, attended one year at Saddleback High School and was part of Century High School's first graduating class before having the pleasure of serving as a substitute teacher in the very schools in which he excelled.
Hernández attended his first two years of college at the University of California at Santa Barbara, before transferring and earning his bachelor's degree in History from the University of California at Los Angeles in 1997. He graduated from Whittier Law School with his Juris Doctorate in 2000, where he served as a member of the Whittier Law School Trial Advocacy Honors Board and was a Fellow at the Center For Children's Rights.
Hernández resides in Santa Ana with his wife, Alma, and his four children, Alex, Esteban, Diego, and Isai. The three oldest attend schools in the Santa Ana Unified School District.